Sweetwaters Coffee and Tea – Dublin
This post contains links to affiliate websites, such as Amazon, and we receive an affiliate commission for any purchases made by you using these links.
Located in the Bridge Park area of Dublin, Ohio, Sweetwaters Coffee and Tea is the perfect place to grab a hot cup of tea or coffee and relax.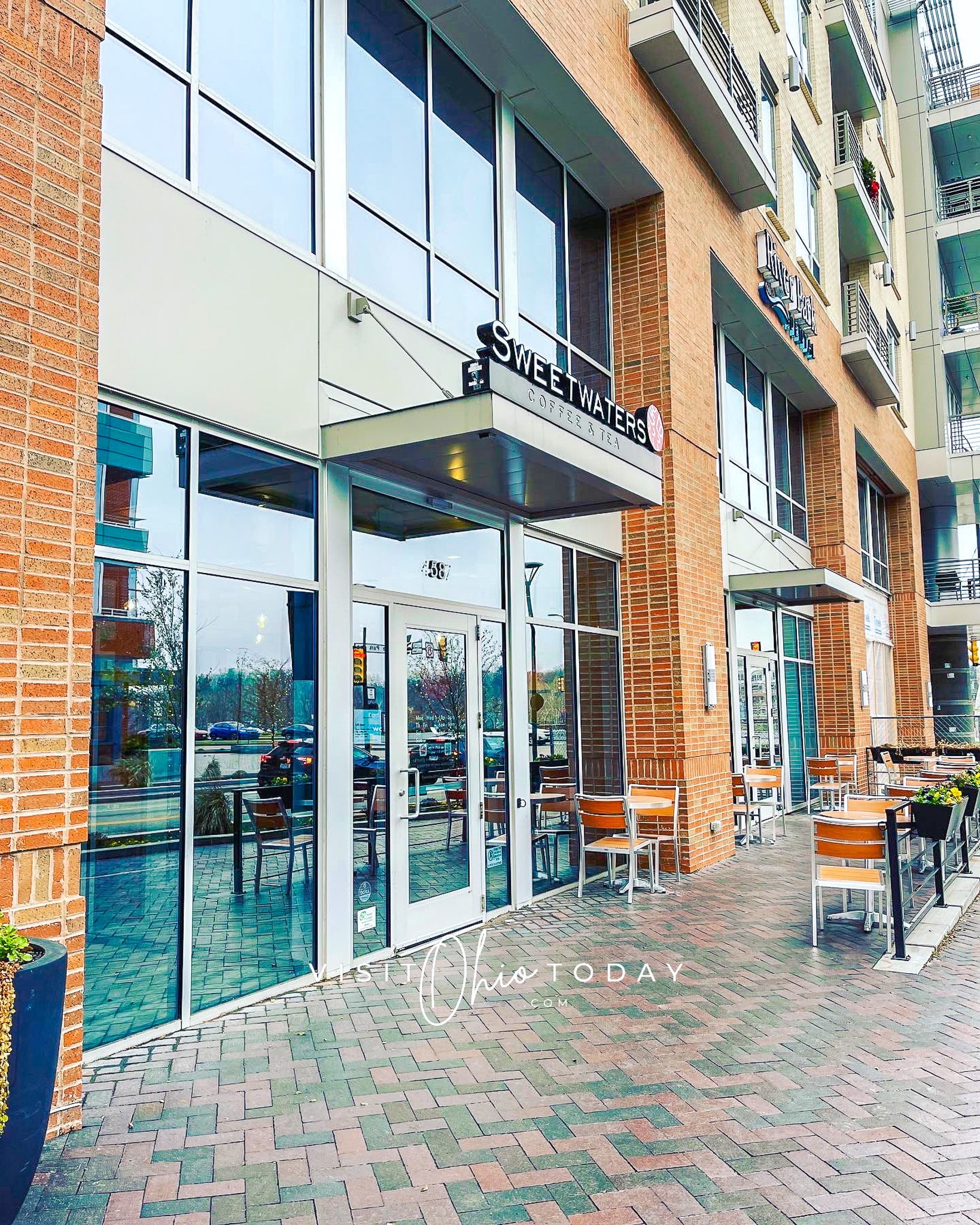 Let's Talk About Sweetwaters Coffee and Tea in Dublin
I recently visited Sweetwaters Coffee and Tea in Dublin. It is located in the newer Bridge Park area of Dublin, Ohio. Sweetwaters Coffee and Tea offers a HUGE selection of hot and cold brewed beverages.
Before visiting, I suggest you check out their online menu, so you can choose your beverage wisely! ha! There are just so many choices! When I visited, I went with hot tea. If you are hungry, there are a lot of choices here. You can find bagels, pastries, and lunch menu items available. The items in the counter are labeled for allergens, which is very helpful to our food allergy friends!
And don't forget about your furry friend! You can grab a pup cup for your furbaby to enjoy! Love the vibe of Sweetwaters Coffee and Tea in Dublin! It is worth checking out!
I always enjoy stopping at Sweetwaters. The variety of drinks and eats is great. The staff is always friendly and helpful, and go out of their way to ensure a pleasant experience. The matcha ice dragon is one of my favorites.

SWOhioTravelers (TripAdvisor)
Cindy's Insider Ohio Tips!
This is such a cute location in Bridge Park. I like grabbing a coffee and working from this location! Fun fact: this is the first place I met Debbie from The Woodlands Lodge in Hocking Hills.
Where is Sweetwaters Coffee and Tea Located?
There are actually several locations nationwide for Sweetwaters, but the one I visited is located at 4587 Bridge Park Ave., Dublin, OH, 43017. If you want to connect with this business, you can check out their website | Facebook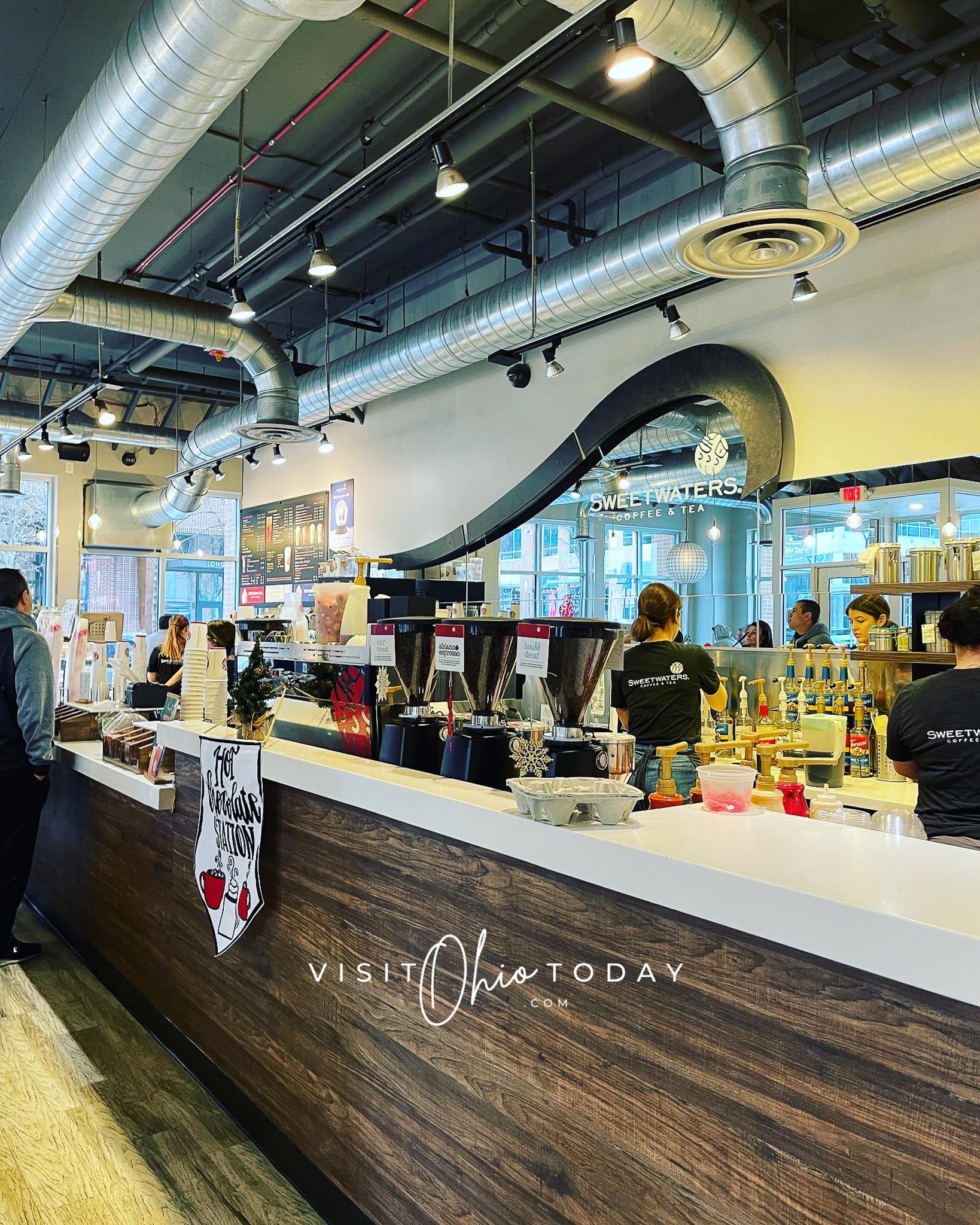 Let's Go To Sweetwaters Coffee and Tea
It was a quick trip for us, but we loved visiting here and will be back! Have you visited here before? Drop us a comment below, and let us know your thoughts!
For more places to eat in Ohio, we have a few places to offer: Cap City Diner Dublin, Hocking Hills Diner, Logan, and a round-up of 22 Ohio Ice Cream Shops.
Hello! We have done our very best to ensure that the accuracy of events, hours, addresses, etc, are up to date. Please know that information can change due to weather, updated health and safety challenges, etc. If you find incorrect information, please send us an email at [email protected], and we can get it updated.

To be updated and stay connected, subscribe to our newsletter.