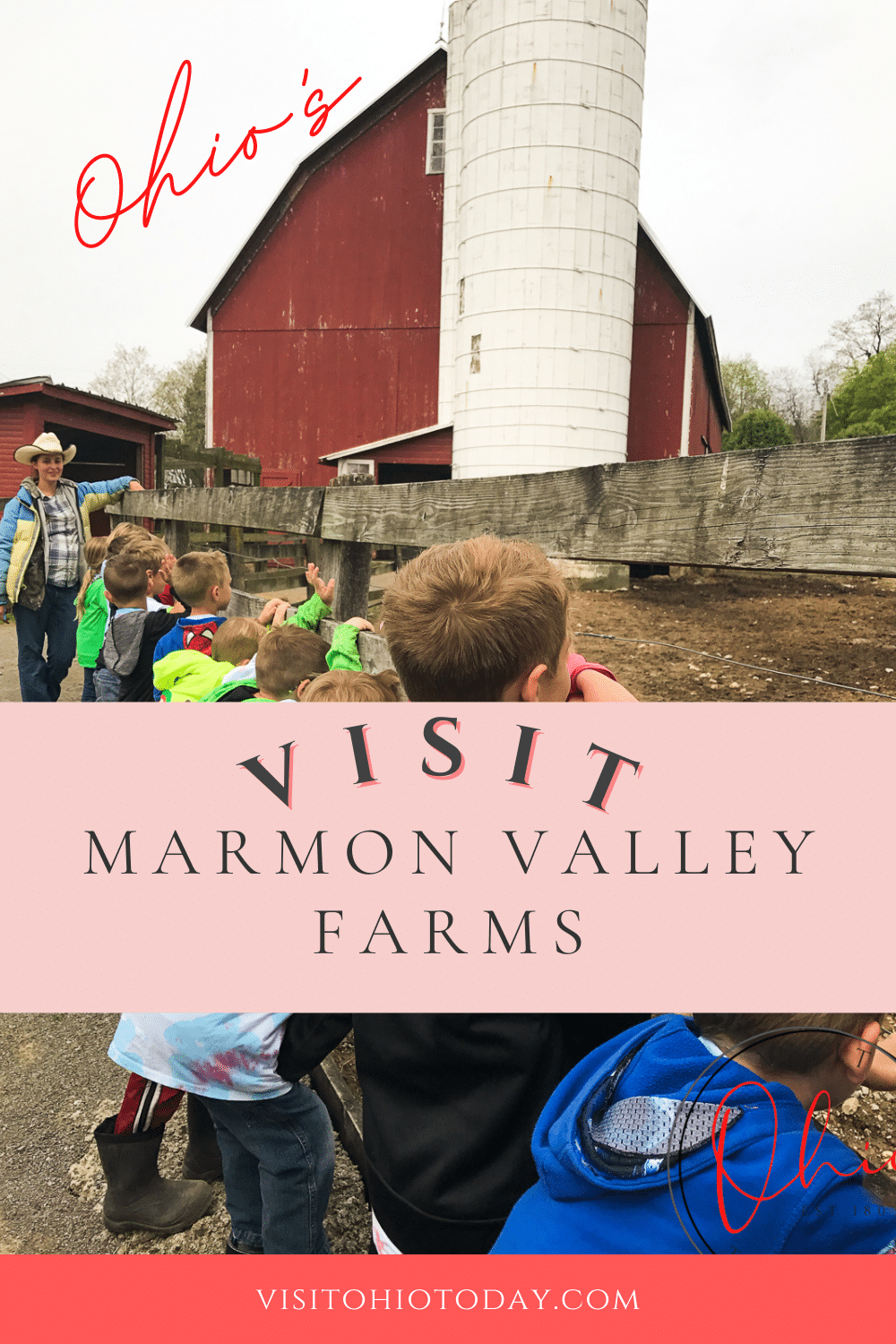 With over 150 horses, Marmon Valley Farms is the perfect place to enjoy a trail ride through the beautiful wooded countryside. The farm is also popular for summer camps and school field trips.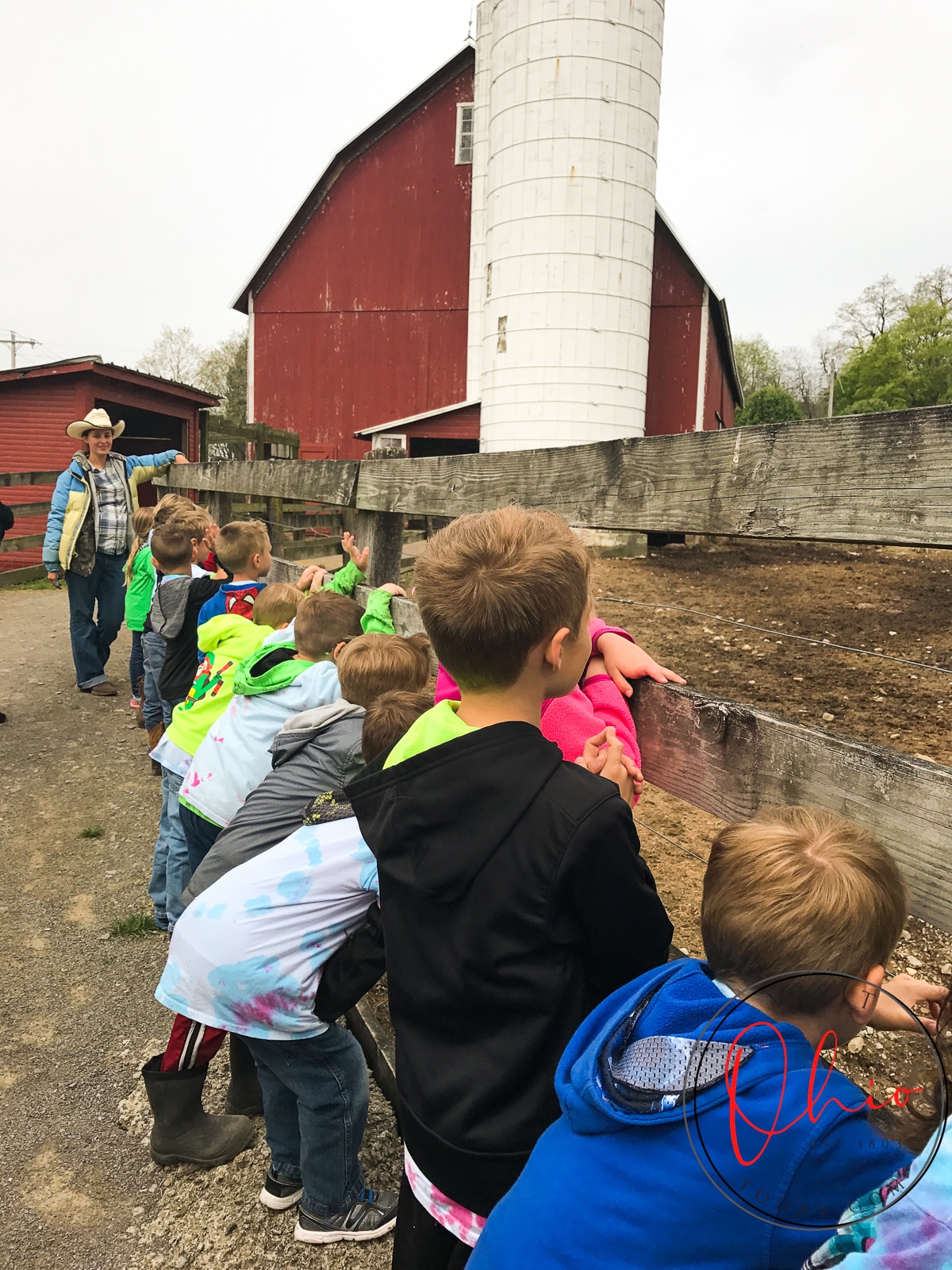 Visit Marmon Valley Farms
Marmon Valley Farms is a farm located just west of central Ohio, in Zanesfield. It has over 150+ horses and is open to the public. The farm has a specialty when it comes to trail rides through the beautiful wooded area surrounding the farm.
In addition to the horses and ponies, the farm also has many other animals that you can visit. They even have a silo slide and some outdoor family fun activities where the kids can climb.
The farm is also a wildly popular place for school field trips. Our family has personally attended a few school field trips there and we enjoyed our visits!
The farm is also great for a day outing. You can book your trail ride, visit the animals, play in the play barn, test your skill at the rope bridge and enjoy lunch in their picnic area! An easy lunch to pack would be a bell pepper sandwich and some fruit!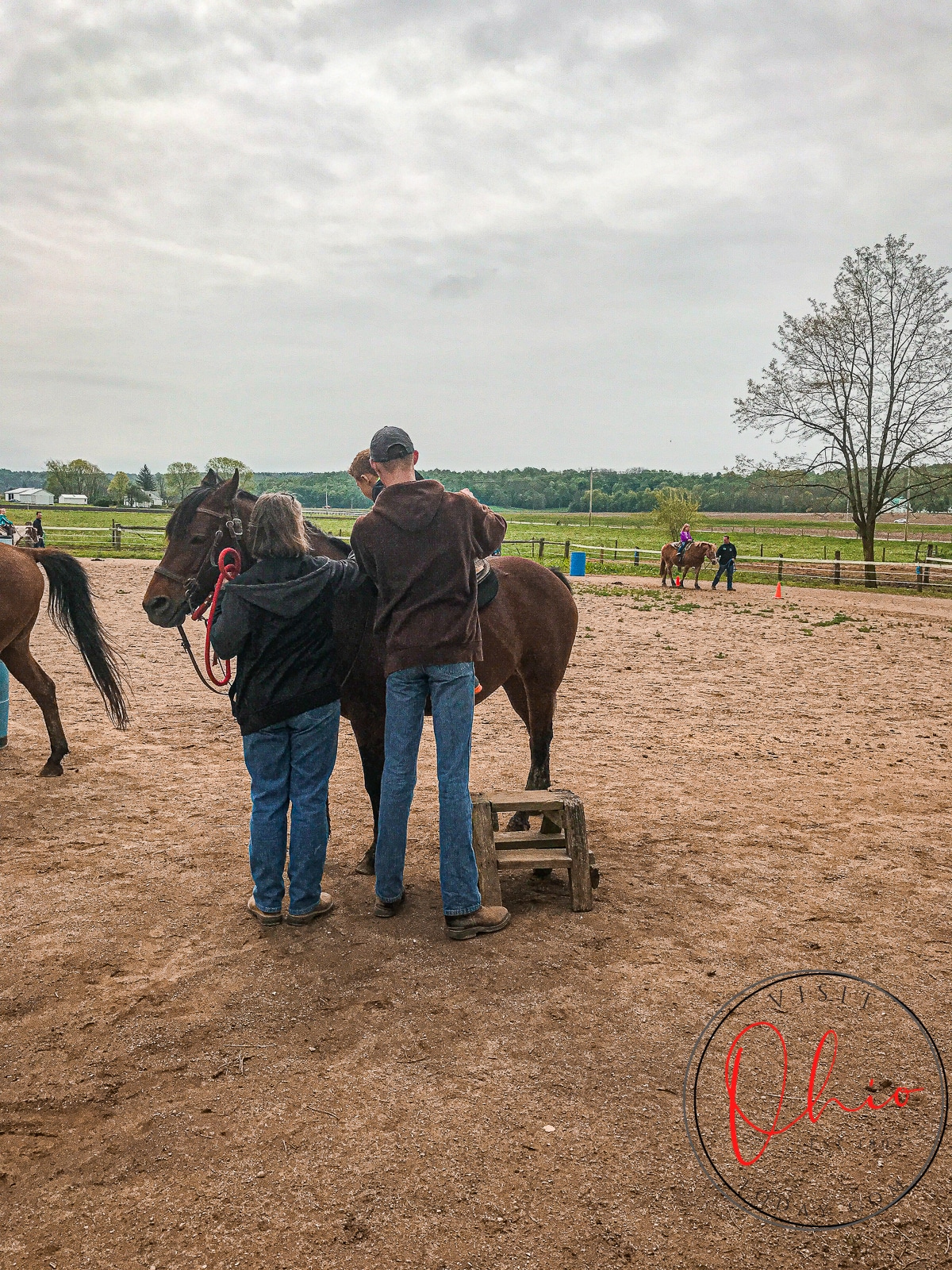 Horseback Riding at Marmon Valley Farms
Marmon Valley Farms has well over 150+ highly trained horses and ponies. When it comes to horseback riding, that is the speciality of Marmon Valley Farms. The riding stable is open year round at Marmon Valley Farms, Tuesday through Sunday. The farm prides itself on providing safe horseback riding for all ages.
If you are looking to book a trail ride at Marmon Valley Farms, we suggest that you book online, here. The trail rides have become widely popular. You used to be able to show up and take a ride, but that is not always the case anymore. Due to popularity, we suggest booking in advance online.
Expect to enjoy the beautiful countryside of Logan County when on a trail ride at Marmon Valley Farms! The trail rides lead into the hilly woods that surround the arm. You will not forget this trail ride! Riders must be at least 6 years old and there is a weight limit of 250 pounds maximum per rider.
Pony Rides at Marmon Valley Farms
Pony rides are also available at Marmon Valley Farms for riders ages two and older. The parent of the children will be instructed on how to lead the pony for the child. Be warned that the pony arena may be muddy. Reservations are recommended for this activity as well. Pony rides are typically 20 minutes.
Horse Riding Lessons at Marmon Valley Farms
If you want to learn how to ride a horse, Marmon Valley Farms provides riding lessons. In fact they have been teaching riding lessons for over fifty years. Both English and Western lessons are available at Marmon Valley Farms for ages 6 years old to adult. The instructors are ready to help you gain new horse riding skills and level up in horsemanship.
Adopt a Horse at Marmon Valley Farms
If you are a frequent rider at the farm and have a favorite horse, you can participate in the "adopt a horse program" at Marmon Valley Farms. The adoption package comes in either 3 month or 6 month adoption periods. It allows the rider to enjoy riding and grooming the horse without the extra responsibilities of owning a horse.
With the adopt a horse program you are able to groom the horse on Sundays, you get either 8 or 16 (1 hour long) trail passes, a trading card of your horse, a certificate for the Marmon Valley Farms store and an adoption certificate.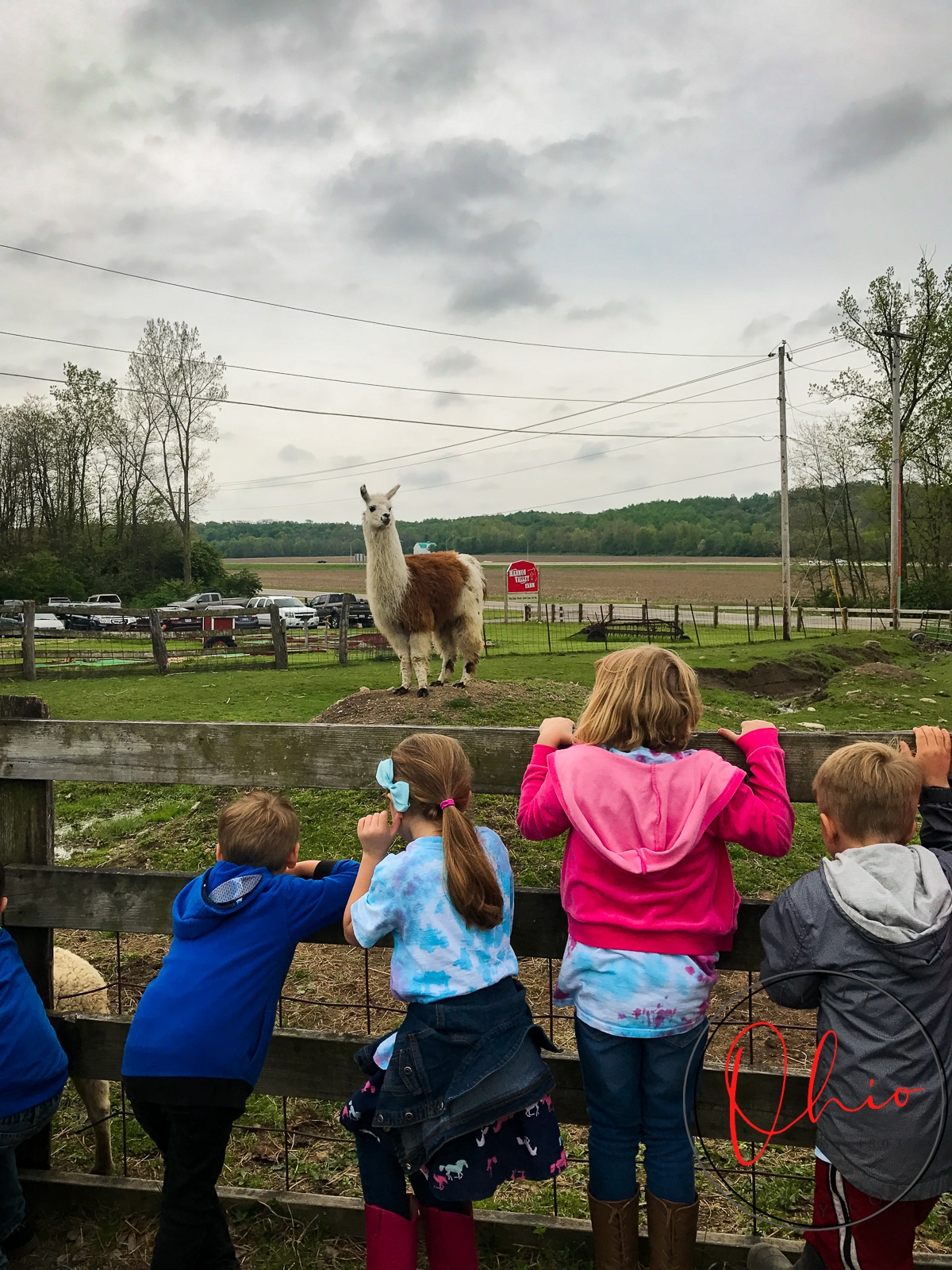 Marmon Valley Farms Video - Understand the History of the Farm
Camps at Marmon Valley Farms
Marmon Valley Farms is a popular summer camp destination among central Ohio youth. When it comes to summer camp, campers can expect the theme of "Faith, Friends and Farm." Fun activities as well as relationships provide the means and opportunities to share and lead young people to Jesus Christ.
Throughout the summer camp at Marmon Valley Farms, campers will have one-to-one interaction with staff and well as Bible lessons and structured devotional activities to help grow in their faith.
Campers at Marmon Valley Farms are never left unsupervised. They move to and from all activities with their cabin group and at least one camp counselor or instructor. All activities such as games, snack time and even free-time are closely monitored by the summer camp staff.
Marmon Valley Farms are members of the CCCA, which is the Christtian Camping and Conference Association. The Marmon Valley Farms Horsemanship Directors are also certified instructors through the Certified Horsemanship Association (CHA).
Camp staff are typically college aged young adults who have committed to the entire summer serving at the camp. The camp staff are carefully screened and selected to make sure they align with the Marmon Valley Farms camp beliefs. For more information about the camps at Marmon Valley Farms, visit here.
What others are saying about Marmon Valley Farms
When it comes to visiting places in and around Ohio, it is good to gather as much information as you can. Everybody has opinions and different likes and dislikes. But it is good to get as much information as possible. We checked out some review on Tripadvisor, here is what they had to say about their Marmon Valley Farms visit:
"It was very pleasant…we loved it and the guides and staff were very friendly…" - LL
"It is always my go to for a trail ride." RD (Ohio)
"...we travel an hour each way for our Marmon Valley experience, it's well worth it." - 633 (Ohio)
"...the staff did a great job of making sure everyone was safe and had a good time." - BH (Ohio)
Marmon Valley Farms Quick Facts
Summer Camp (Christ based)
Trail Rides
Pony rides
Play Barn
Animals
Rope Bridge
Hayride
Christmas Activities
Open year round
Closed Mondays
Country Christmas at Marmon Valley Farms
Marmon Valley Farms is open year round and Christmas is especially lovely at the farm. If you want a family friendly activity that captures the spirit of Christmas, you have got to spend an evening at Marmon Valley Farms during the Country Christmas event.
Country Christmas is a very unique hayride that literally brings you right into the story of Jesus's birth. You will be there and see when Mary and Joseph travel in search of an Inn. You will "be there" when the shepherds relieve the news of the birth and more. You will be a part of the entire story.
Country Christmas at Marmon Valley Farms is a 45 minute wagon ride production. It includes 5 mini stories that depict events recorded in the Bible about the birth of Jesus. After the wagon ride, you can warm up with hot chocolate and cookies as you enjoy more activities and live music. Be sure to visit all the animals and take part in the pony rides!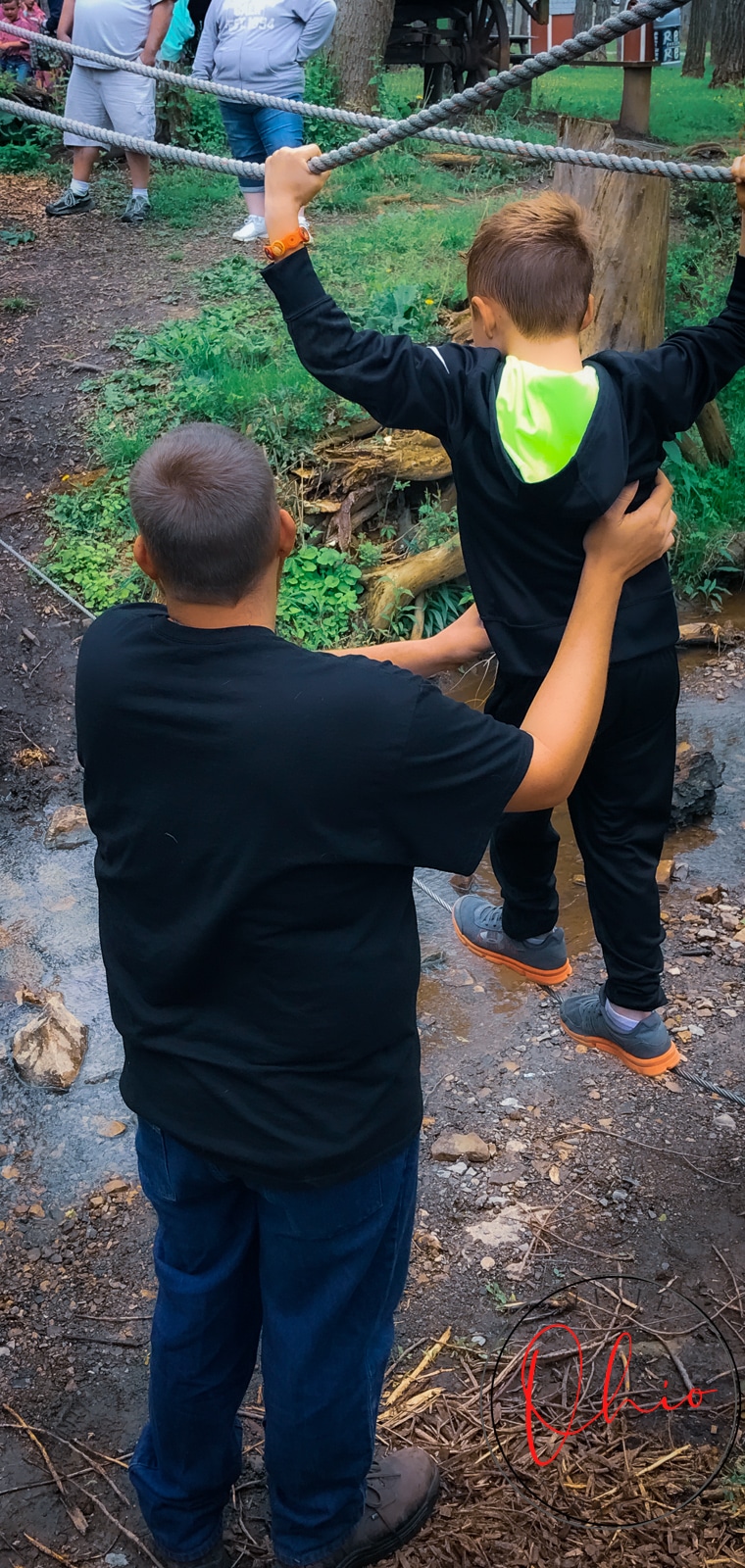 Where is Marmon Valley Farms?
Marmon Valley Farms is located at 7754 OH-292 S, Zanesfield, OH 43360 - 937-593-8000 - Website
Let's go to Marmon Valley Farms
Have you been to Marmon Valley Farms? We want to hear about your experience! Drop us a comment below telling us about your visit to Marmon Valley Farms!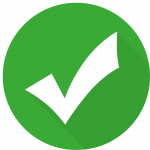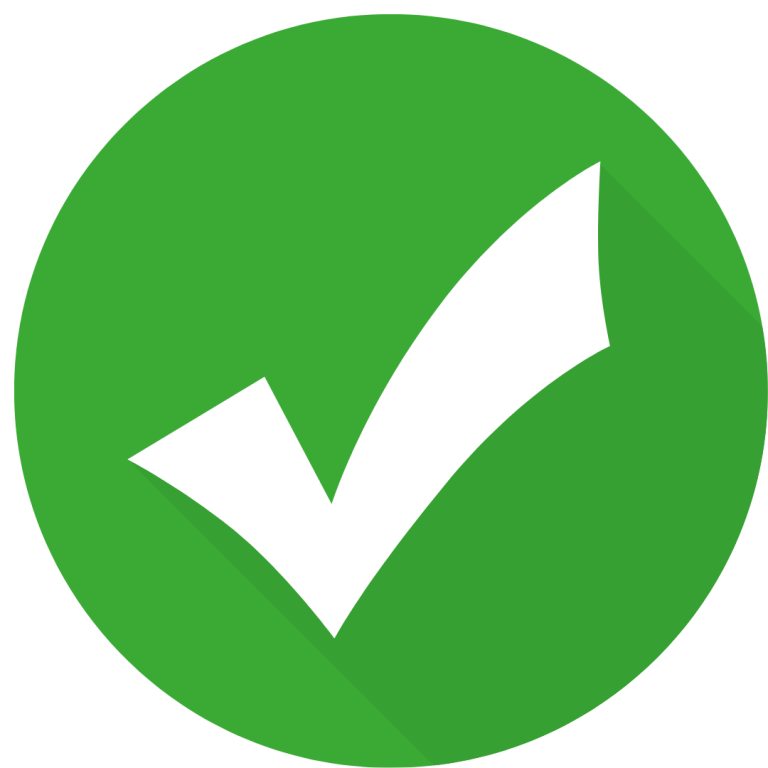 Hello! We have done our very best to ensure that the accuracy of events, hours, addresses, etc are up to date. Please know that information can change due to weather, updated health and safety challenges, etc. If you find incorrect information, please send us an email and we can get it updated.
To be updated and stay connected, subscribe to our newsletter.