Train Rides in Ohio – 2023 For ALL Ages!
This post contains links to affiliate websites, such as Amazon, and we receive an affiliate commission for any purchases made by you using these links.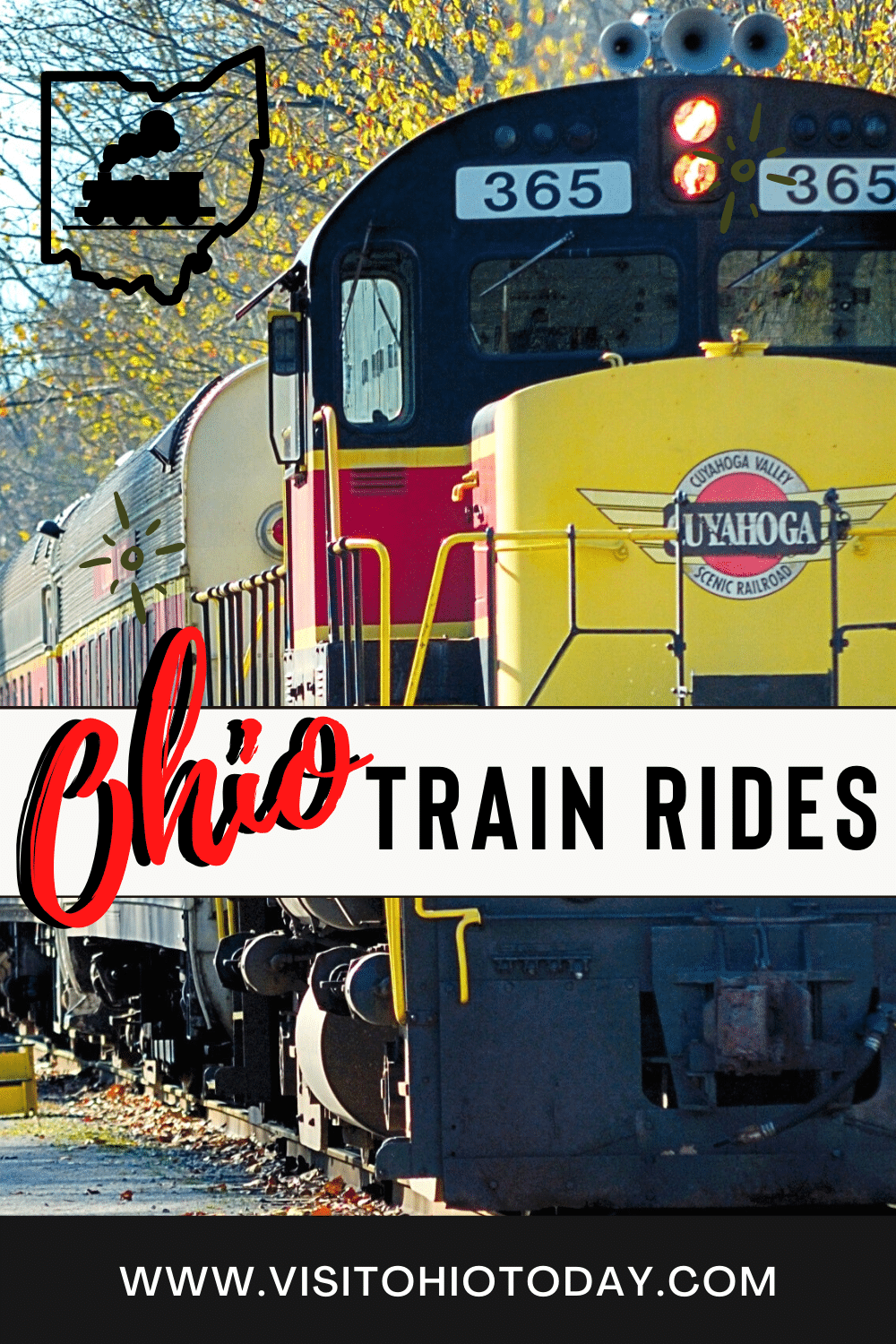 Here are nine train rides in Ohio that will entertain the entire family. Enjoy scenic Ohio from the comfort of a railway car!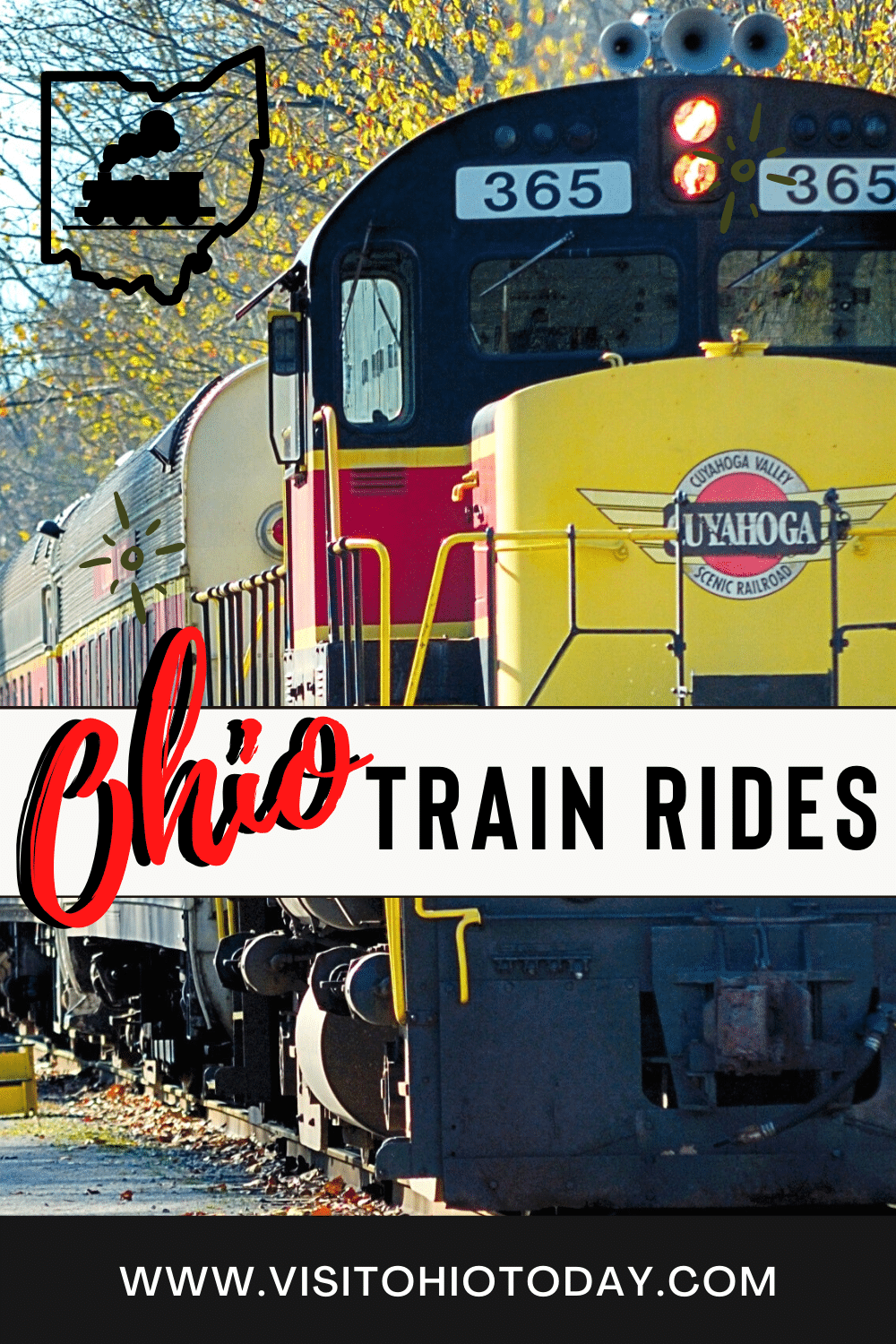 Have Fun on a Train Ride in Ohio
I think we can all agree that Ohio has some pretty varied landscape. Depending on where you are in Ohio, there can be quite a bit of beauty in the landscape. Ohio scenery can be viewed from many stunning roadways throughout the state. Did you know that you can also view the beauty by taking a train ride in Ohio?
All aboard! Train rides bring joy to adults all the way down to toddlers! There is just something about a train ride, you can't explain. It simply makes people happy!
Map of Train Rides in Ohio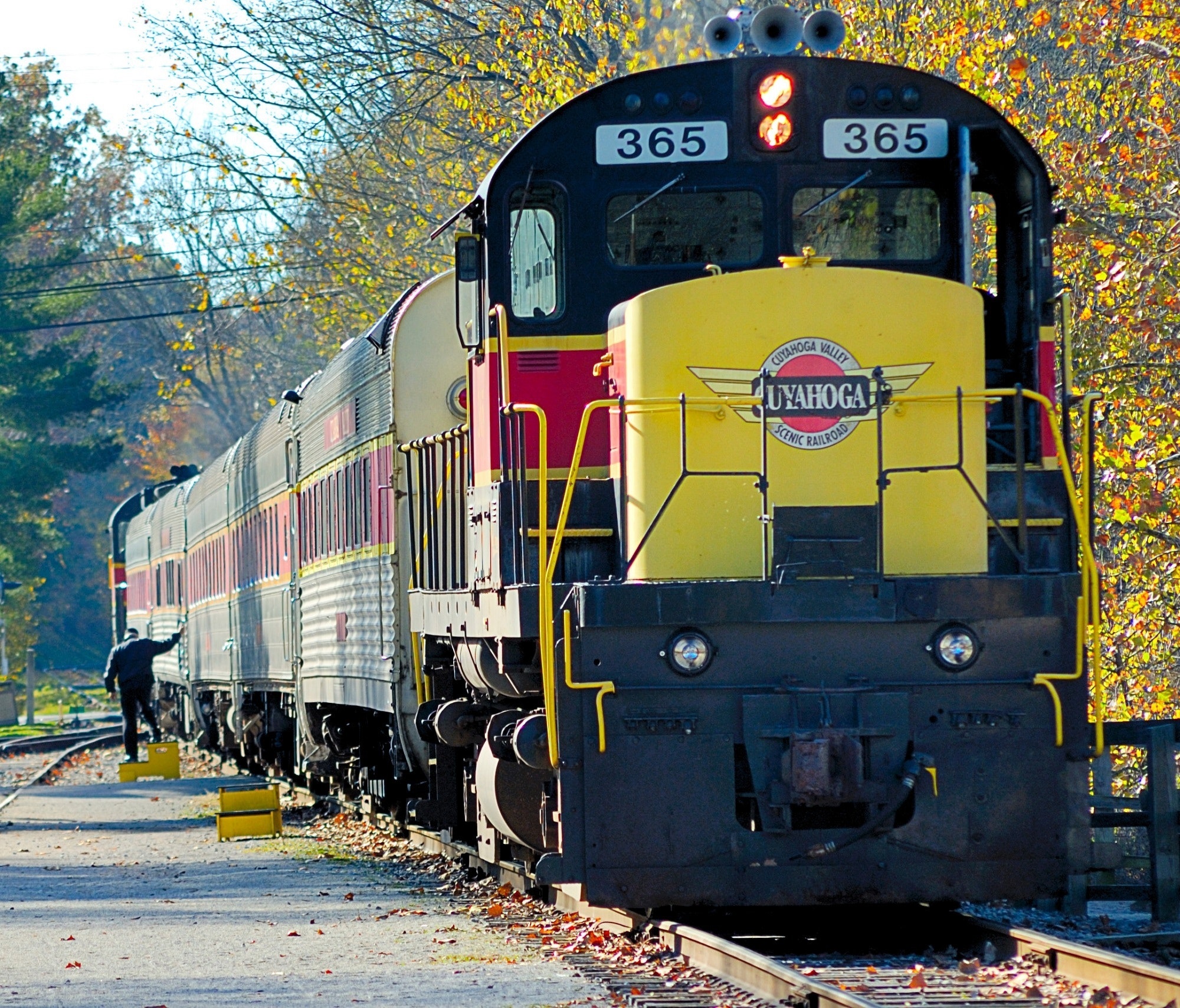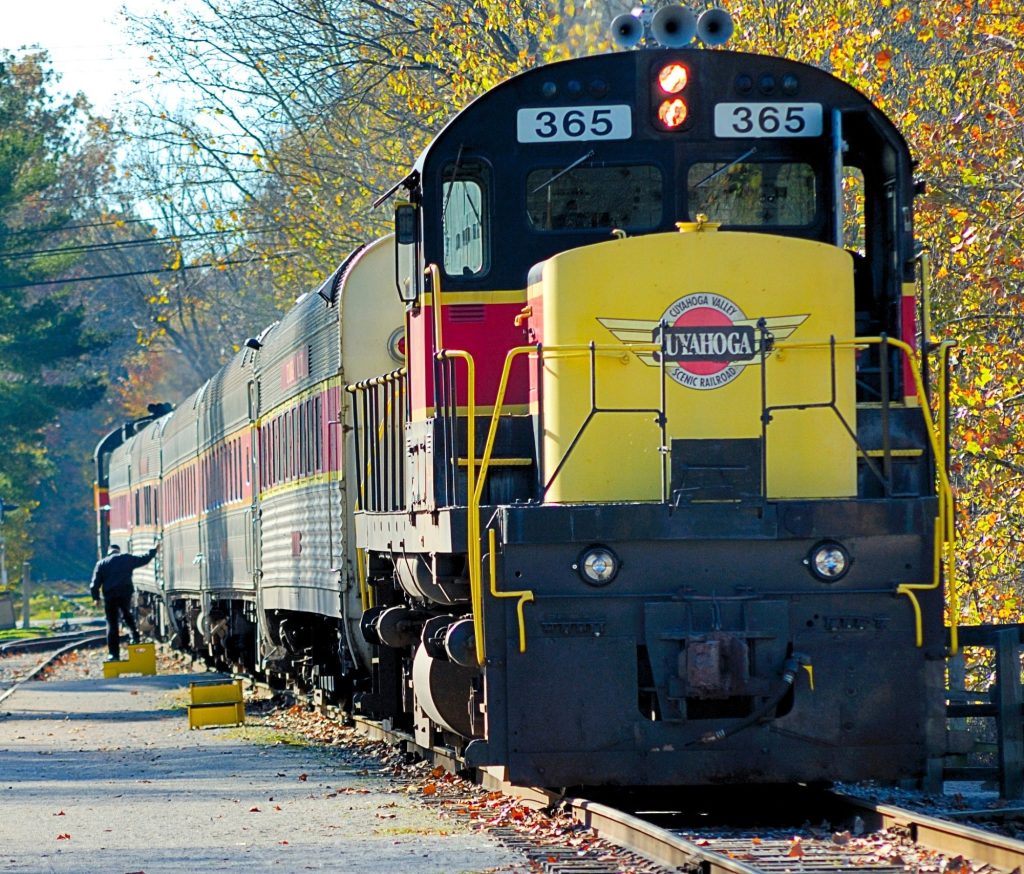 Train Rides in Ohio
We are pretty lucky because we have several options for Train Rides in Ohio! Options range from summer train rides to Polar Express Train Rides during the holiday season. Here we feature nine of the best!
Cuyahoga Valley Scenic Railroad
The Cuyahoga Valley Scenic Railroad is a tourist excursion railway and non-profit that operates in partnership with Cuyahoga Valley National Park. The railway strives to provide educational, recreational, and heritage experiences.
One unique feature to note is the Explorer program. It means you can Bike Aboard, Kayak Aboard, and Hike and Run Aboard. What that means is you do your activity such as bike the trails in the National Park, and ride the train back (they load the bike for you).
Looking for a simple train ride in Ohio? They have got you covered with a few options. You can take one of their family-friendly rides, a Dinner on the Train ride, a Murder Mystery Train Ride, Grape Escape Train Ride, and much more!
Cuyahoga Valley Scenic Railroad has three main stations: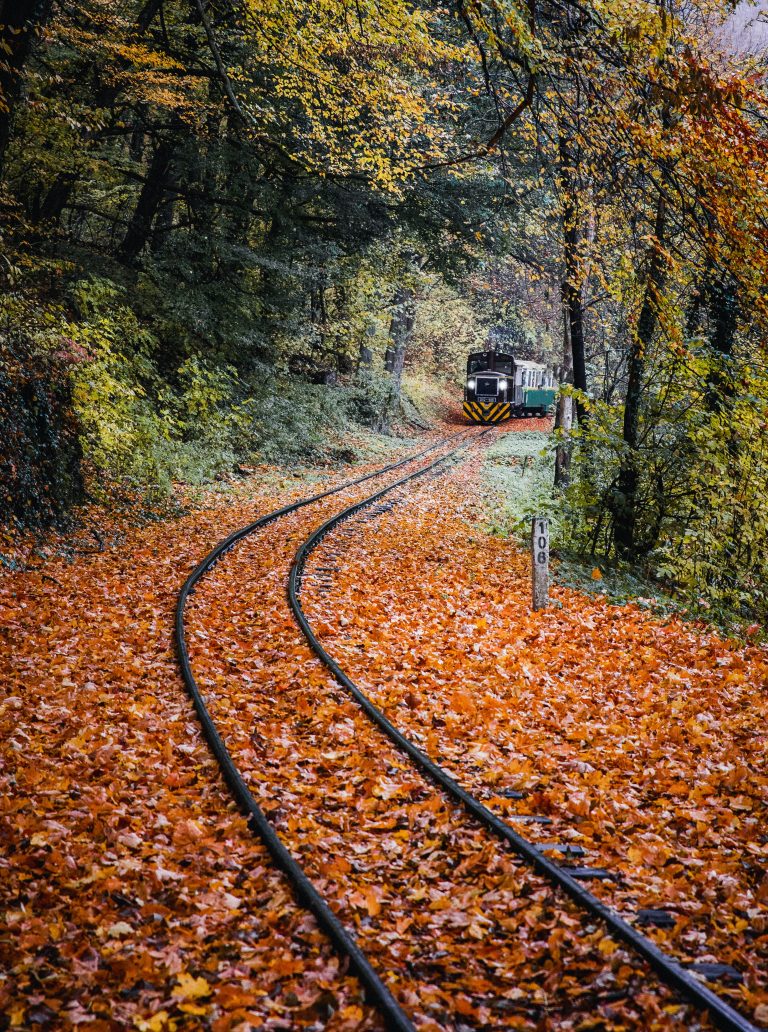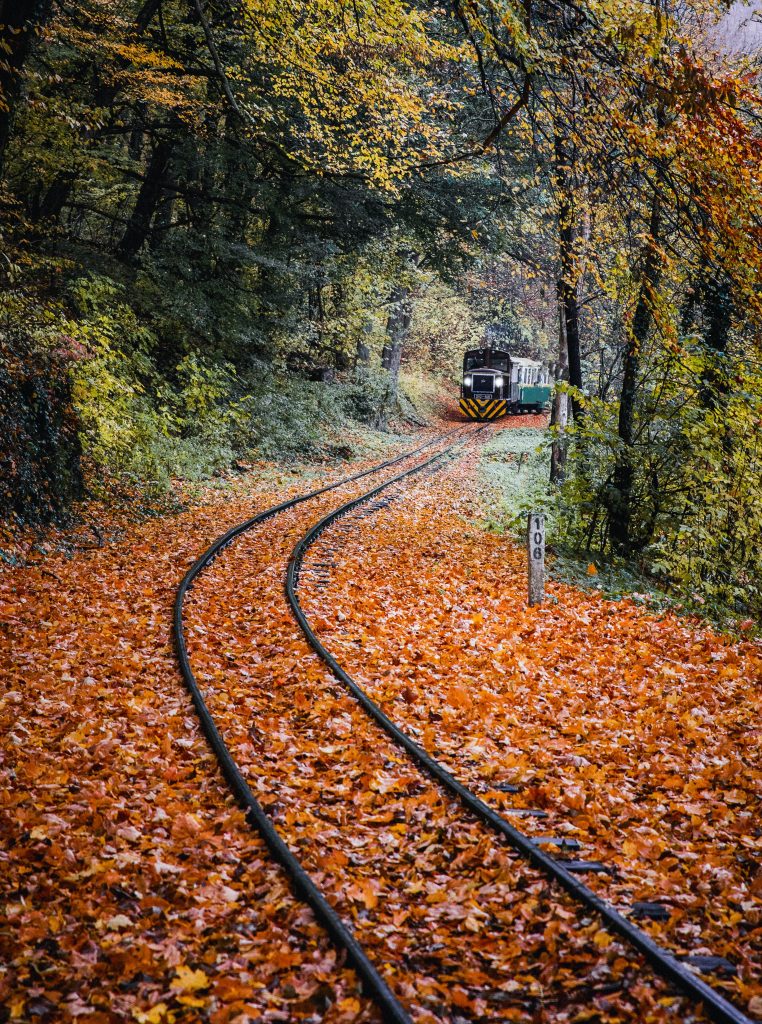 Hocking Valley Scenic Railway
The Hocking Valley Scenic Railway is in the top nine of our Train Rides in Ohio list because it offers so many different types of train rides! You can enjoy everything from Elegant Dinner Train Rides, to BBQ and Brew Express Ride, Easter Bunny Train, and more!
All of the train rides at Hocking Valley Scenic Railway are popular, but there are a few that are pretty unique as well! They host Ohio's Friendliest Train Robbery. It is a two-hour ride that is suitable for all ages. "Robbers" will come through the train cars to collect "play money". They carry guns with only blanks to ensure the safety of all passengers.
Also popular is the Fall Foliage Train Ride. This ride is a two-hour ride and is suitable for the entire family. This ride is so popular they operate extra trains on Thursdays and Fridays in October to accommodate the number of people who want to take this ride. This train ride provides a unique way to see the fall foliage in the Hocking Hills area.
LM&M Railway
The Lebanon Mason and Monroe Railway operates over 6 miles of track in Ohio. The train ride follows Turtle Creek for the majority of the ride, it crosses 5 bridges and has endless sights to see!
Most notably the Lebanon Mason and Monroe Railway has special events such as the North Pole Express and a Day Out with Thomas.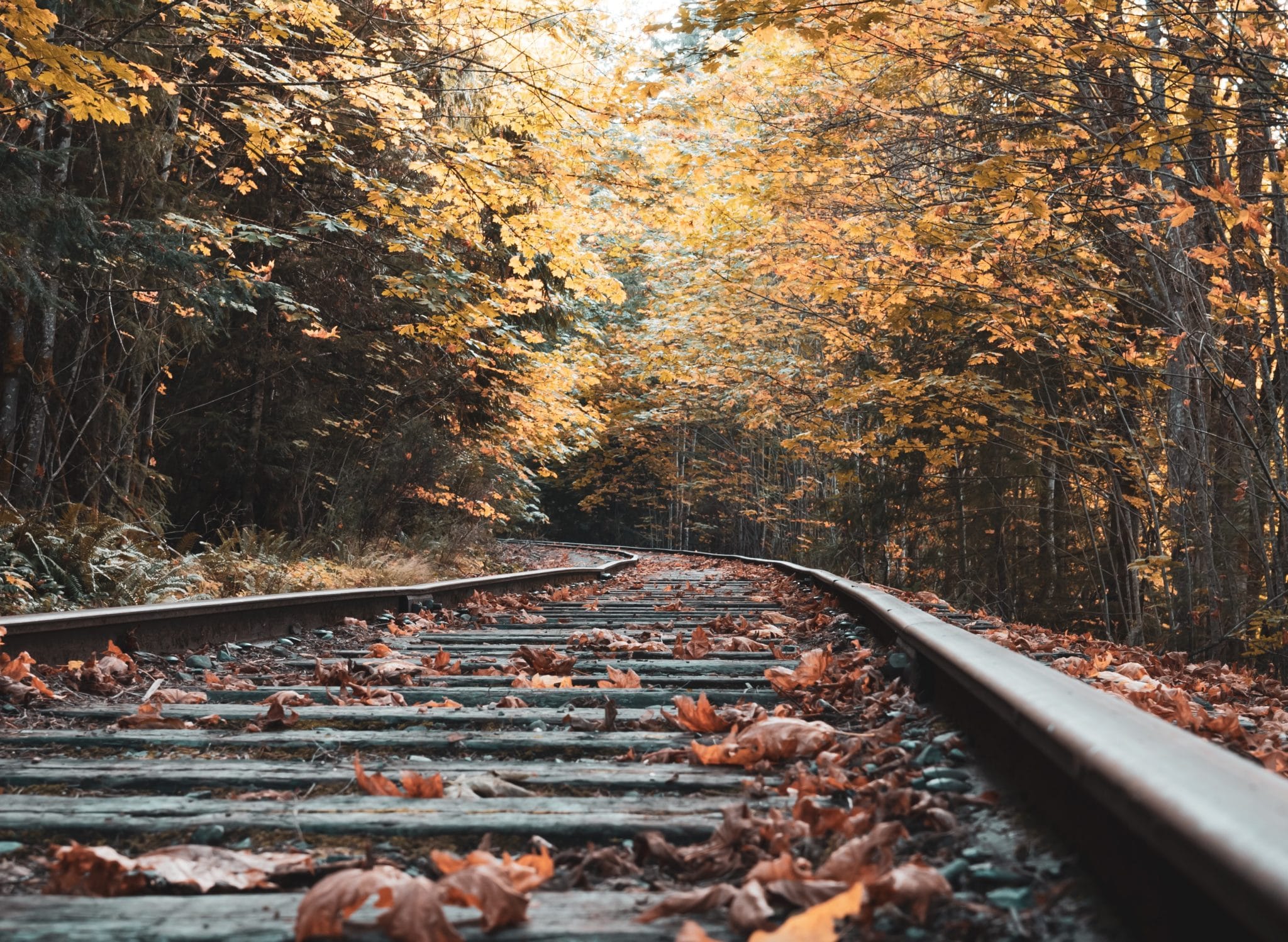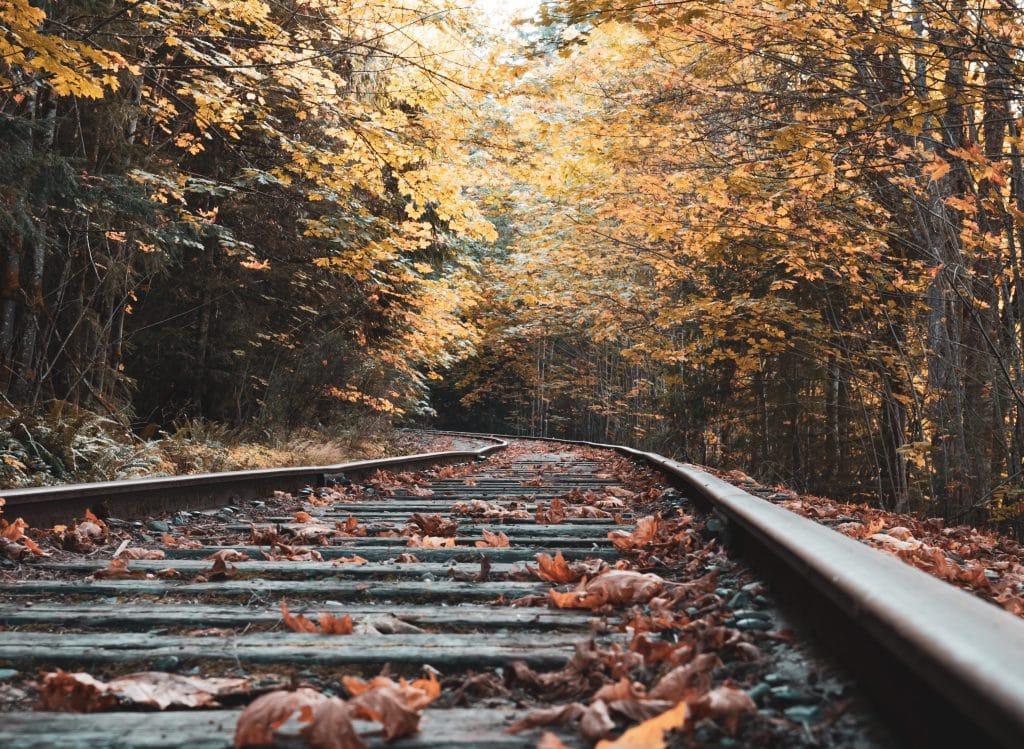 Zanesville & Western Scenic Railroad
This railway is most noted for its themed and holiday train rides. They host everything from a Santa Train Ride to a Halloween Train Ride. They often host field trips as well.
The standard ride at this railway is superb. It provides railway excursions that show off the exceptionally scenic railway. It is a 40-minute ride that is perfect for all ages.
Lorain & West Virginia Railway
The Lorain and West Virginia Railway has lots of events scheduled each year. You can expect to see an Easter Train, Engineer for an Hour, Summer Wine Train, Fall Foliage Train, Pumpkin Train, Sweetest Day Train, Santa Trains, and more!
The Lorain and West Virginia Railway is staffed and run by volunteers. Typically rides are just over an hour but can vary. All rides start in Wellington Ohio.
Northwest Ohio Railroad Preservation
You can enjoy a quarter-scale train ride at the Northwest Ohio Railroad Preservation Inc. This organization is run by passionate volunteers. This railroad preservation is most known for its fall events. In September, you can come and enjoy "All Things Fall." They have rides on the Pumpkin Train, bounce houses, horse cart races, corn cannons, and more! They have lots of fall-themed weekends to take part in. See their website for full details.
Ohio Railway Museum
The Ohio Railway Museum is most well known for its Letters to Santa program each holiday season. You can take a train ride on the Ohio Public Service 1925 car. Children can bring their letters to Santa and mail them right in the Railway Post Office Car. This family-friendly event also has other themed holiday activities.
Dennison Railroad Depot Museum
The Dennison Railroad Depot Museum is probably best known in Ohio because it has the official Polar Express Train Ride Ohio! You can read more about that, here. This particular depot is recognized as a National Historic Landmark.
When they are not running the Polar Express Ohio, you can visit the train museum which gives a perfect representation of railroad history. There are many interesting displays that will make your visit interesting and educational.
Age of Steam Roundhouse
While not a train ride, the Age of Steam Roundhouse is enjoyed but all ages that love trains. This museum is a living roundhouse where restoration specialists work to preserve railroad cars, locomotives, and other items from train history. Public tours are offered from April through November.
(Northwest Ohio Railroad Preservation) Great place for the kids (of all ages). Train rides on both trains are inexpensive, and are well worth it!! They have things going on all the time there. Special rides and such at Christmas Halloween, and other Holidays!!

Andrew O. (Trip Advisor)
Cindy's Insider Ohio Tips!
Train rides, especially on steam trains, are always exciting and fun! So many of these places have events or special trains at different times of the year, not forgetting, of course, the official Polar Express Train Ride during the festive season, that is an experience everyone should have if they possibly can!
Have You Been on Any Train Rides in Ohio?
We want to hear from you! What Train Rides in Ohio have YOU been on? What are you planning to visit this year? Drop us a comment below and let us know!
Love trains? Love the holidays? Be sure to check out our complete listing of all Polar Express Ohio Train Rides!
Hello! We have done our very best to ensure that the accuracy of events, hours, addresses, etc, are up to date. Please know that information can change due to weather, updated health and safety challenges, etc. If you find incorrect information, please send us an email at [email protected], and we can get it updated.

To be updated and stay connected, subscribe to our newsletter.