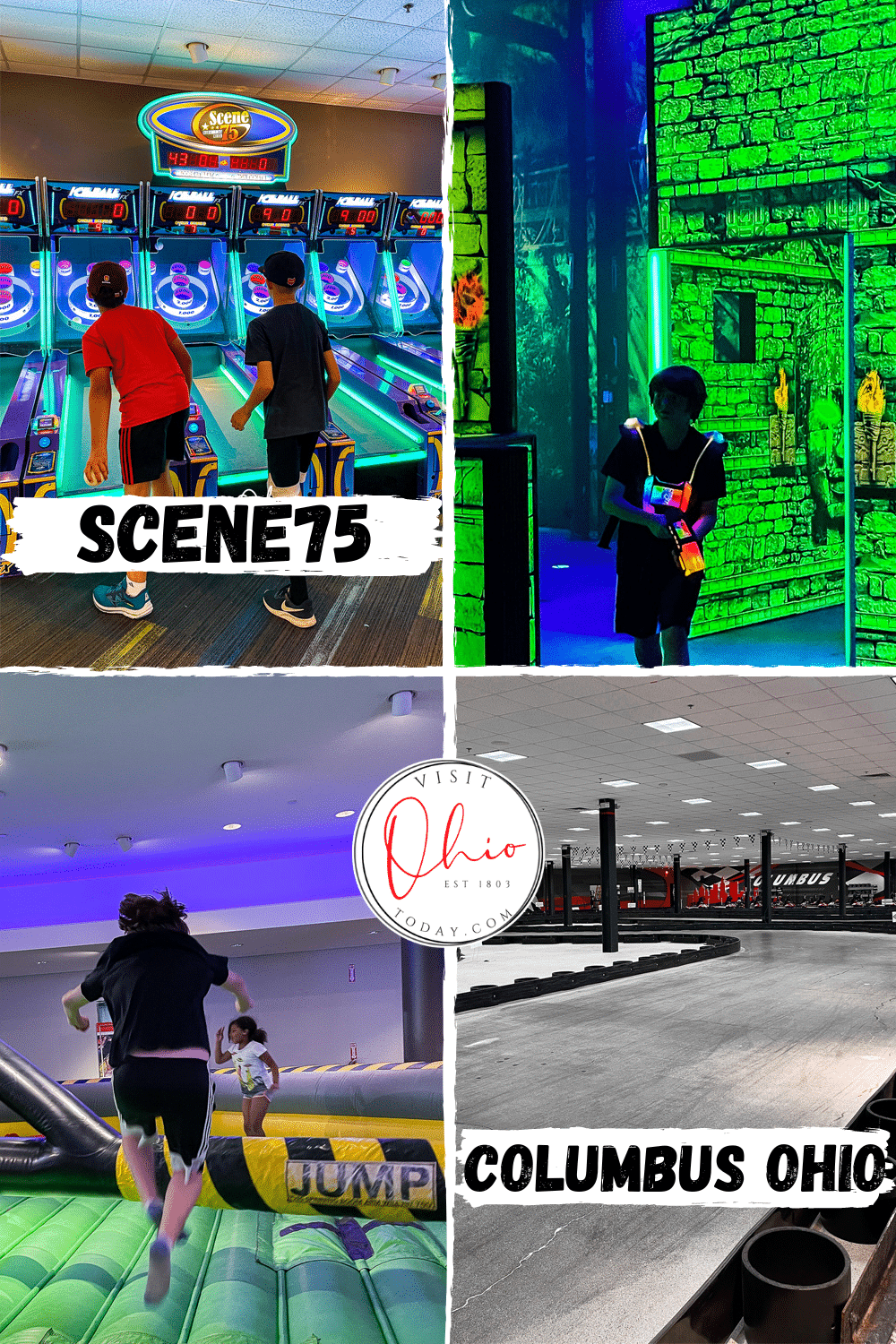 Scene75 Columbus Ohio has something for everyone, it is a fun-filled place and you are sure to have a great day when you visit! With 16 indoor attractions and more than 200 arcade games, adults and kids are well catered for!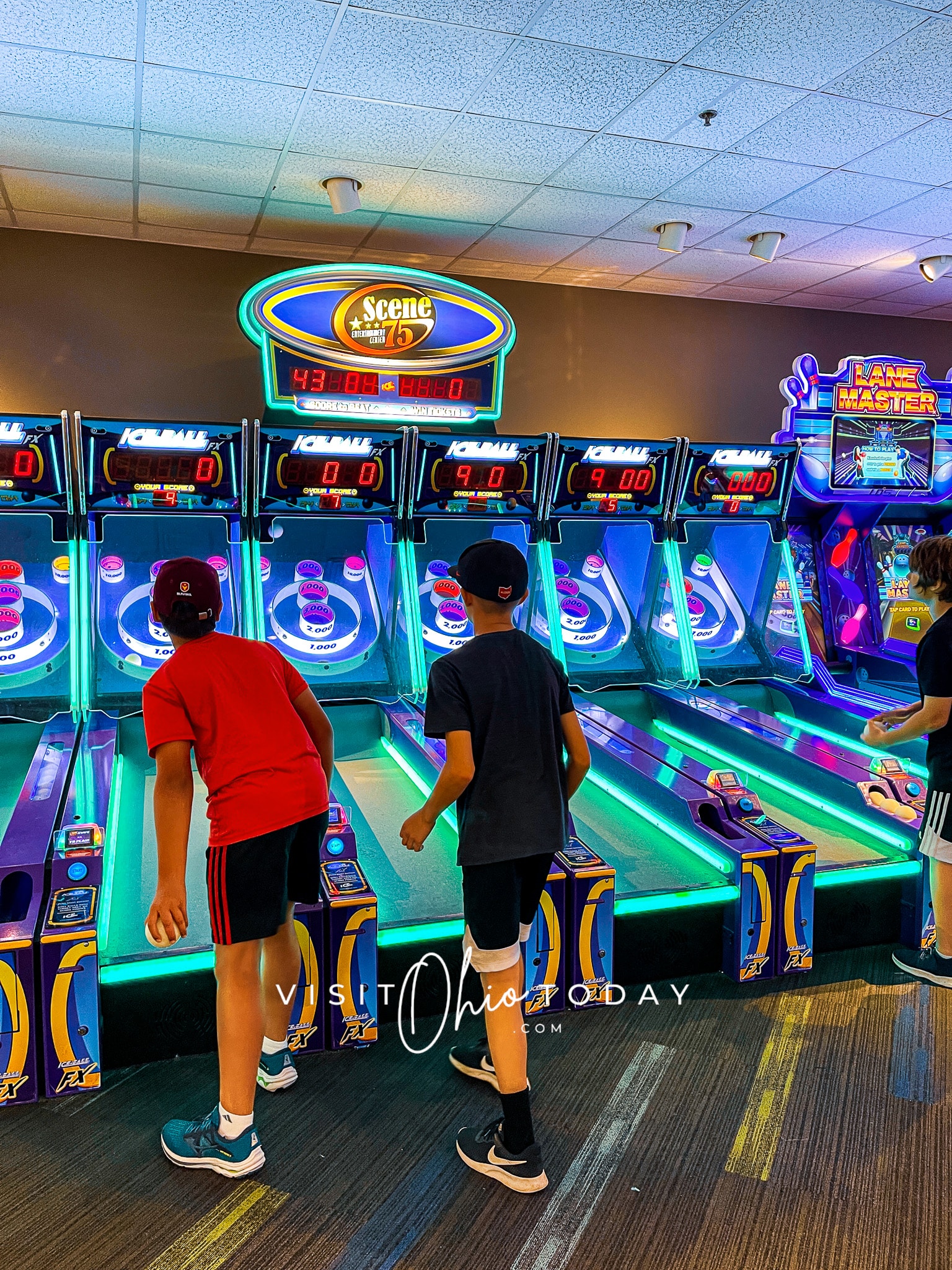 Visit Scene75 Columbus Ohio
Scene75 Columbus is the largest entertainment center in the US, at 227,000 square feet it is more than four times the size of a typical entertainment center.
This center opened its doors in 2019 and has since been named the Top Family Entertainment Center in North America and the Best Place for Family Fun in Ohio.
There are regular, fun events held at Scene75, including speed dating, breakfast with Santa, and free indoor trick or treat.
Scene75 was the dream child of Jonah Sandler, who started out with a lot of ideas but very few resources. Finally attracting financial and operating partners, the first Scene75 in Dayton Ohio opened its doors.
In 2015, Scene75 Cincinnati Ohio was opened, followed by Cleveland Ohio in 2017, and then the most recent in this state, Columbus Ohio. The 5th location, moving out of Ohio, was opened in 2022 in Chicago Illinois.
Scene75 Columbus Attractions
There are 16 indoor attractions at Scene75 Columbus. They are:
Arcade Game Room
Here you will find over 200 games, including 4-Player Air Hockey, Pac-Man Smash Air Hockey, and Aliens Armageddon. Coin pushers with themes including Wizard of Oz, Blackbeard, and Spongebob. Many jackpot games will enable you to win thousands of tickets. Tickets at Scene75 Columbus are electronic and are automatically added to your Scene75 card, so you don't have to carry around lots of paper tickets! When you have finished playing, redeem your e-tickets at the redemption counter, or save them for your next visit - they never expire!
Indoor Go-Karts
'Thunder Volt Speedway' is a racetrack with tight bends and sections of straight track, allowing you to reach speeds of 20mph. Each race hosts up to 10 racers, including single and double-seater go-karts.
Laser Tag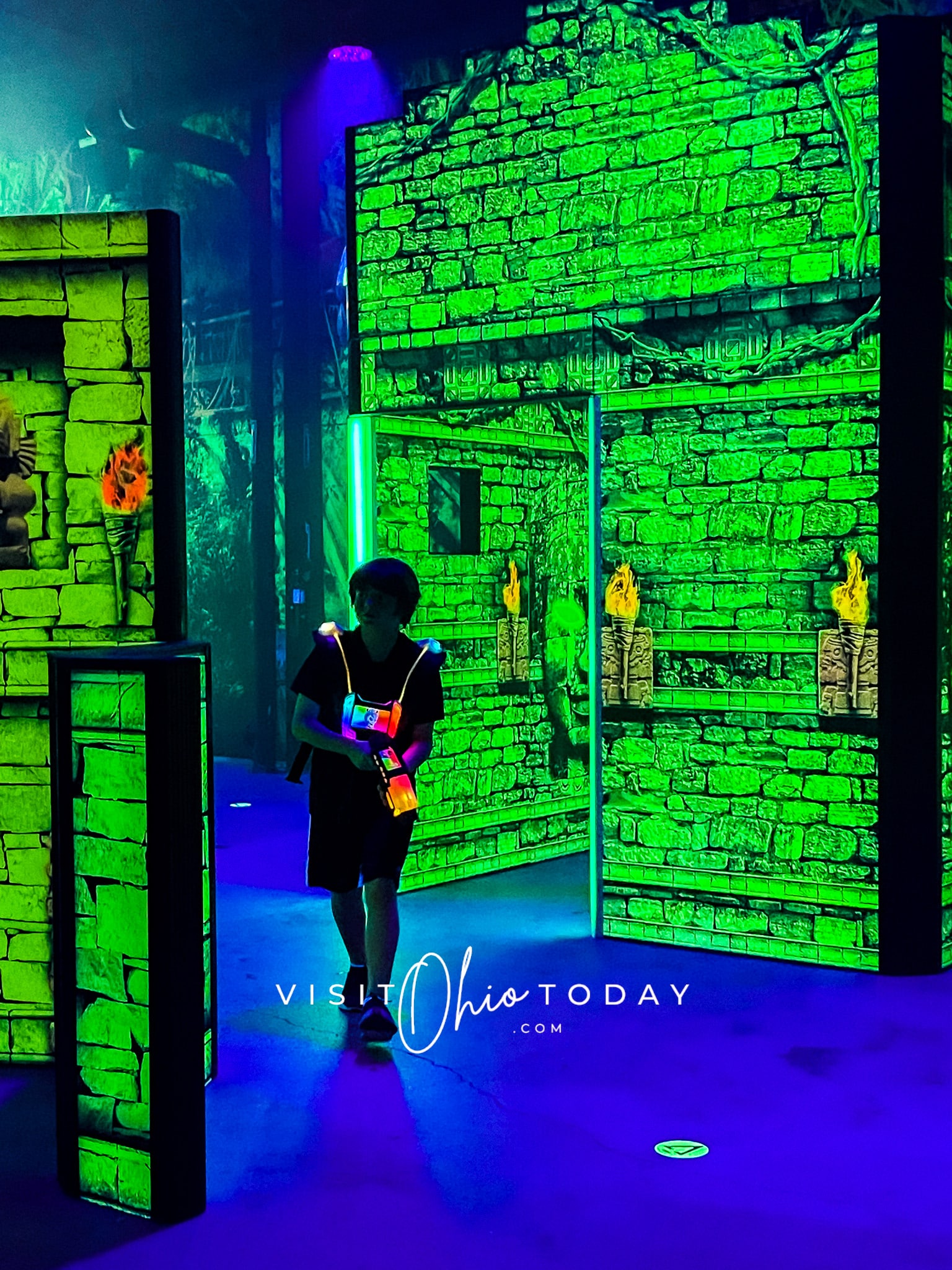 With blacklights, a mist of fog hovering, and music pumping throughout the tactically designed maze of walls, you will be amazed by the Scene75 laser tag arena! If you don't know how to laser tag, don't worry! There is a quick briefing before every game that teaches you how to play.
Nuclear Rush Coaster
Nuclear Rush roller coaster speed forward while the cart spins! Coaster carts seat 2 riders at a time.
Drop Tower
A drop of 35 feet awaits anyone wanting to take up this ride! The Drop Tower seats up to 12 guests per ride.
Blacklight Mini-Golf
There are two 9-hole glow-in-the-dark miniature golf courses. You have to putt your way over, through, and around obstacles to reach the hole. You can play these two golf courses individually, or combine them to make an 18-hole course.
Columbus InflataPark
A great fun attraction for the kids. Children must be under 12 years old to play on the inflatables and must be at least 42 inches tall. There is a toddler-specific soft play area in this zone for the youngest children.
Homerun Zone Batting Cage Simulator
The most realistic baseball gameplay in a batting cage! This game simulates every aspect of a real defense to hit against. Stepping to the plate activates a foot pedal, and a pitcher will be projected on the screen entering their windup and will deliver a real baseball that comes out of the screen. You will encounter fastballs, breaking balls, and change-ups.
Toxic Meltdown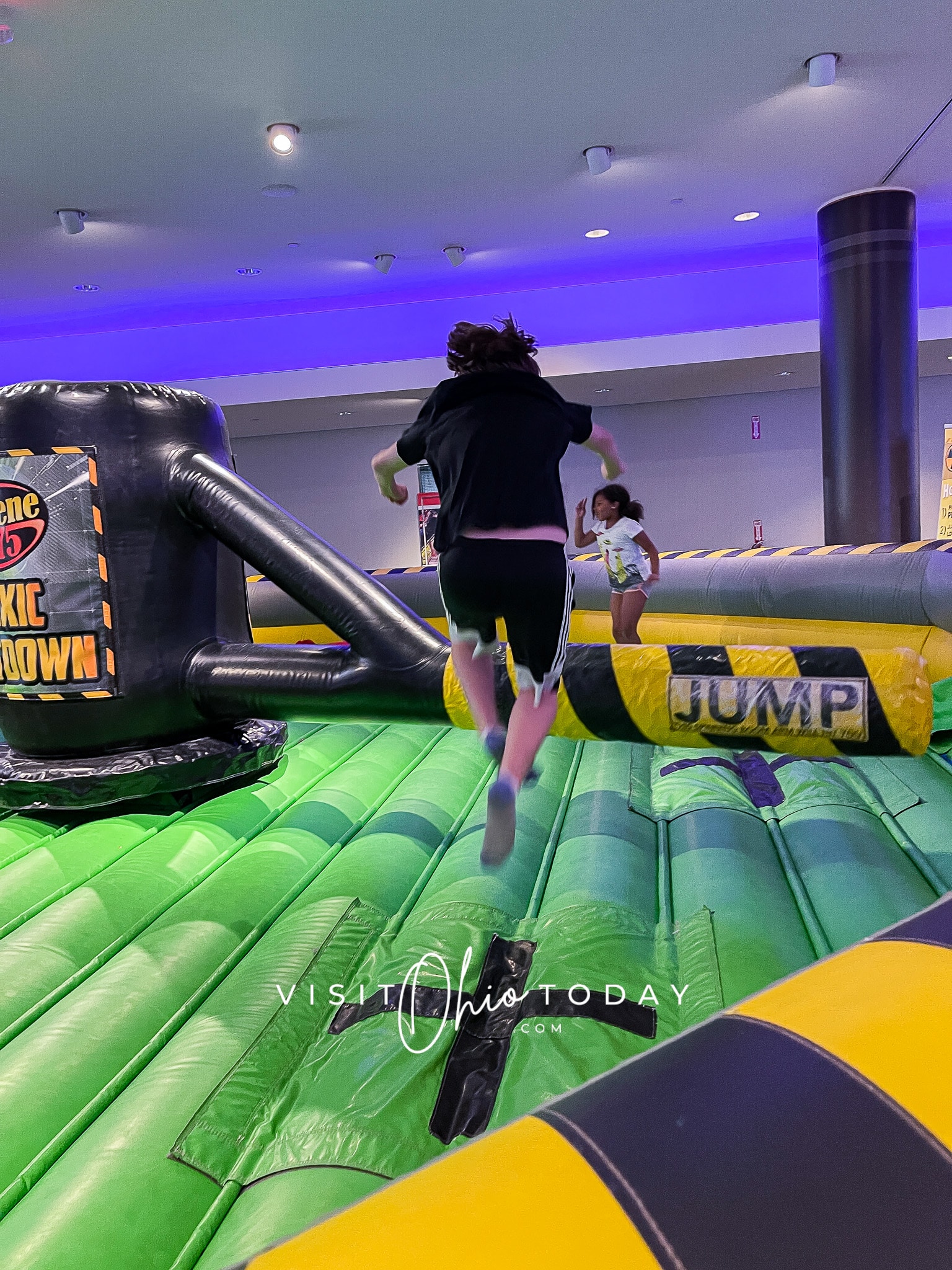 An inflatable, moving Ninja Warrior course, where the kids have to try to remain standing for the full length of the ride.
The Vault & Gold Mine Laser Maze
This challenge is for true ninjas! You have to make your way through a maze of laser beams by crawling, bending, and jumping to avoid breaking the beams.
XD Dark Ride - a 7-D motion simulator
4-D Motion Theater - A 15-foot screen with several short films that pop off the screen. Moving seats.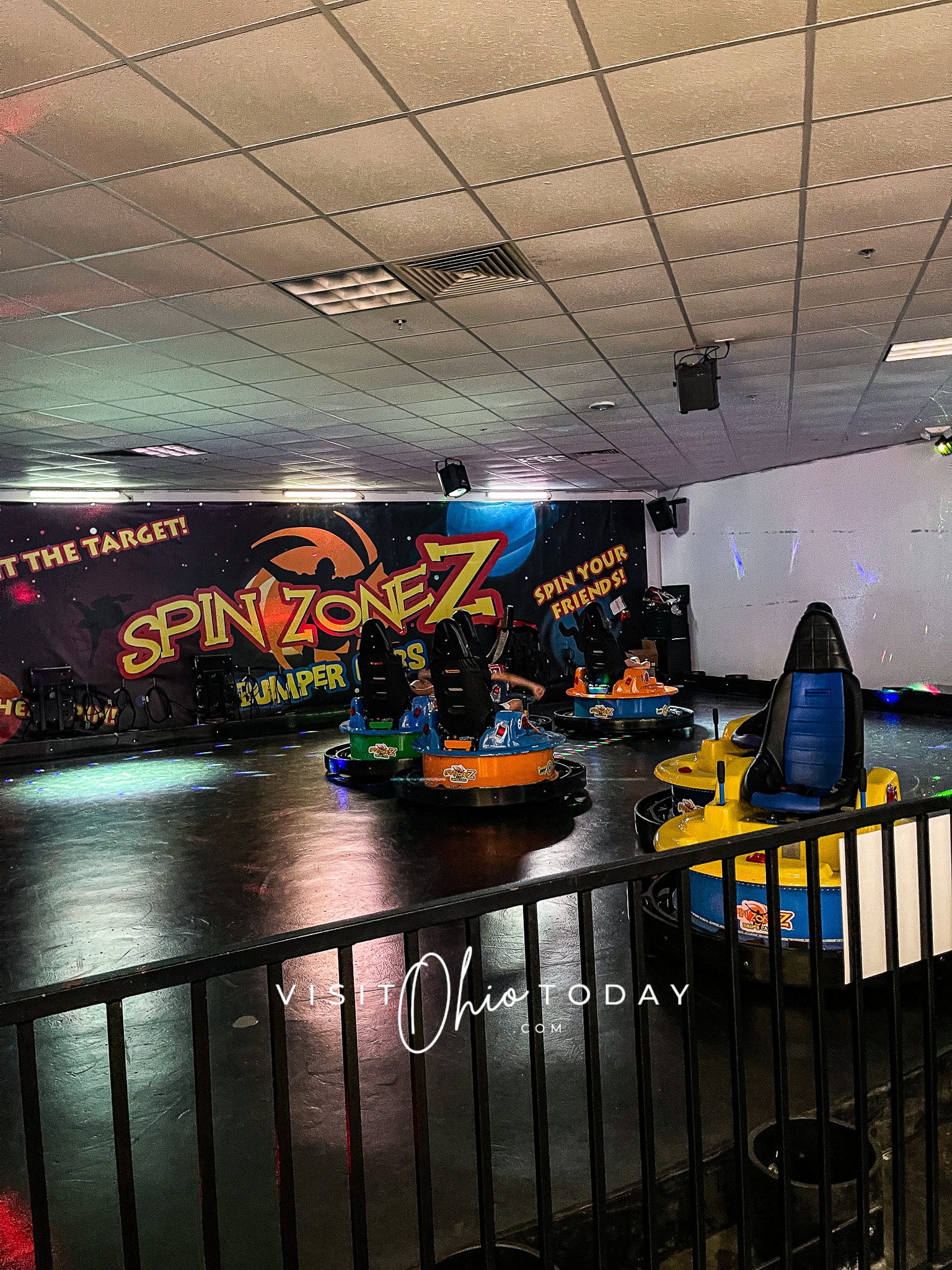 Spin Zone Bumper Cars - If another player hits one of the two 'Spin Zones' on your car, it will send you into a dizzying spin!
Time Freak - A UV-themed room with 3-D props and facades. Voice prompts tell the players what to do.
Karaoke Booth - Sing, record, and share your song!
The Fieldhouse - A multi-use indoor turf field for open play, dodgeball, flag football, rugby, lacrosse, etc.
Eat and Drink at Scene75 Columbus Ohio
There are five eating and drinking areas at Scene75 Columbus, enjoy a fresh pizza or a burger. Indulge in a sweet treat, or spoil yourself with one of their signature specialty drinks.
Illusions Restaurant
A magical environment with an eye on comfort is the aim of this themed eatery. There are burgers, pizzas, salads, and appetizers to eat, and beer, wine, and a liquor selection at Fire & Ice Bar inside Illusions. The Magician's Hideaway is a dining space for groups. The Illusions Menu is available to view online.
Fire & Ice Bar
Located inside of Illusions Restaurant, this bar offers multiple HD TVs, appetizers, 12 rotating beers on tap, cocktails, beer, and wine.
Express Bar
The Express Bar features a view of the entire facility, a Jumbotron TV screen, drinks, and snacks at this quick-service bar. View the Express Bar Menu online.
The Center Bar
The Center Bar is a great place for a night out, with multiple HD televisions and a selection of appetizers.
The Snack Zone
Here you can indulge in treats such as warm chocolate chip cookies, pizzas, sodas, and more. View The Snack Zone Menu online.
Map of Scene75 Columbus
A Facility Map is available to view and download.
Events at Scene75 Columbus
Scene75 Columbus hosts special events every month, including breakfast events, 50% off events, and more. Check out their Upcoming Fun page.
Scene75 Columbus FAQs
How much does it cost at Scene75 Columbus?
Entry to the facility is free, and parking is free. How much you spend after that is really up to you. The attractions (not including the arcade games) start at $3.
What Are the Opening Hours?
Monday: Closed
Tuesday: Closed
Wednesday: 3pm to 9pm
Thursday: 3pm to 9pm
Friday: 11am to 11pm
Saturday: 10am to 11pm
Sunday: 11am to 9pm
Can You Book A Private Event At Scene75 Columbus?
You can book birthday parties, company parties, and group packages or you can rent Scene75 for your event.
What Others Are Saying About Scene75 Columbus
"… Rides are geared more for kids but adults can go on them. This is located right inside the Tuttle mall and has two stories of fun. They offer food and adult beverages here. A fun place for the whole family." SB (Toledo, OH) April 2023
"We took our 6 year old grandson for a day of fun and weren't disappointed. We arrived at opening time and it wasn't crowded at all. He had so much fun." WO (Lima, OH) March 2023
"Pretty cool place to hangout for all ages. It's by far the largest and most diverse indoor entertainment & arcade in the world that is also family-friendly to hangout. Can be a little pricey if you're there for a while." HL (Columbus, OH) November 2022
Where is Scene75 Columbus Located?
Address: 5033 Tuttle Crossing Boulevard, Dublin, OH 43016
Let's Go To Scene75 Columbus Ohio
Have you visited Scene75 Columbus or any of the other Scene75 locations? What did you think of the facility? We want to know! Drop us a comment below telling us about your visit.
Other fun things to do in Columbus Ohio include Haunted Houses in Columbus, Urban Air Dublin, and Ohio Village.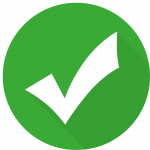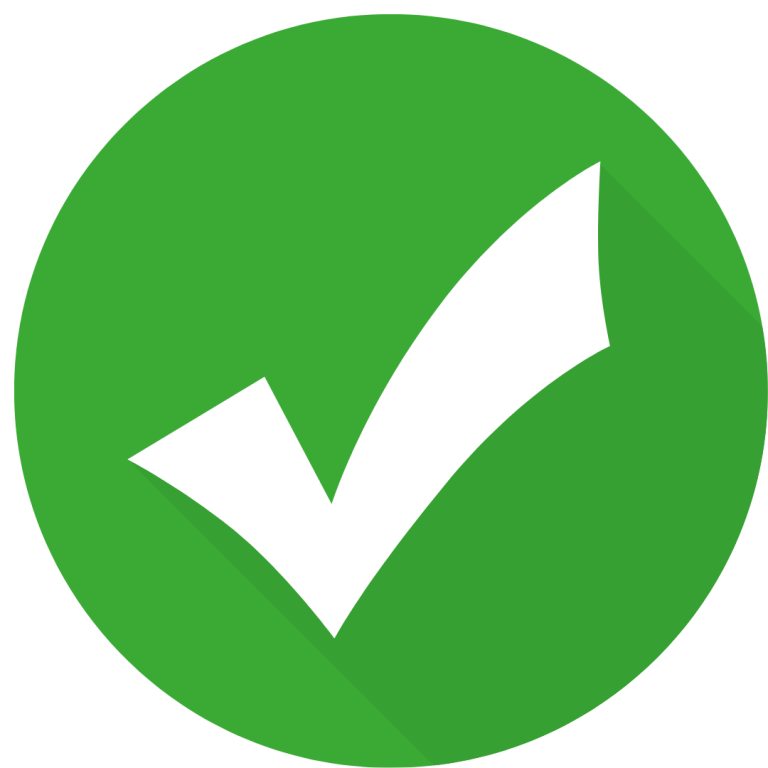 Hello! We have done our very best to ensure that the accuracy of events, hours, addresses, etc are up to date. Please know that information can change due to weather, updated health and safety challenges, etc. If you find incorrect information, please send us an email and we can get it updated.
To be updated and stay connected, subscribe to our newsletter.