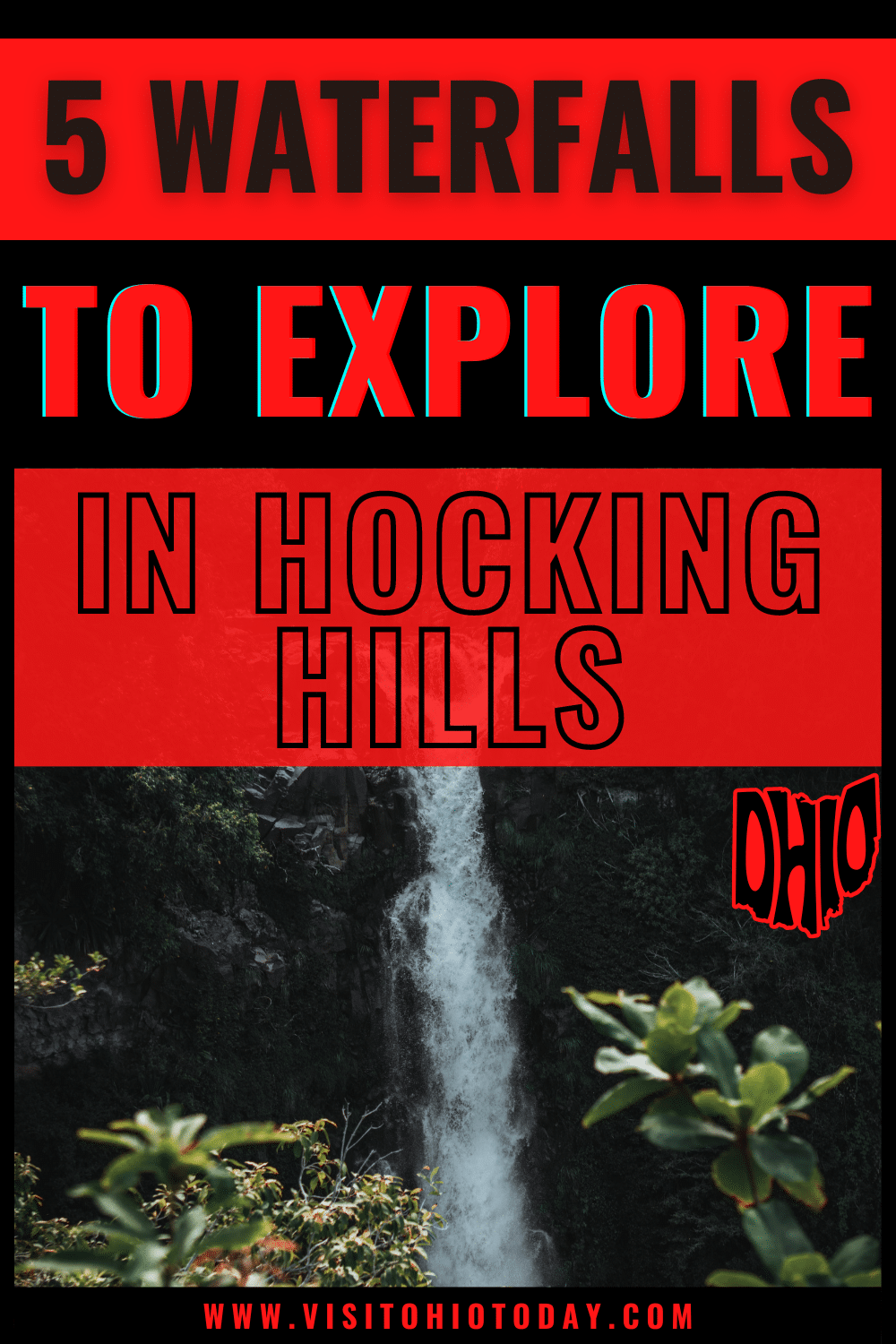 Last Updated on August 26, 2023 by Cindy
Hocking Hills State Park is arguably one of the most stunning areas of natural beauty in the American Midwest. In this article, Hocking Hills waterfalls are what I will be talking about. Here we have 6 of the most beautiful waterfalls that Hocking Hills has to offer.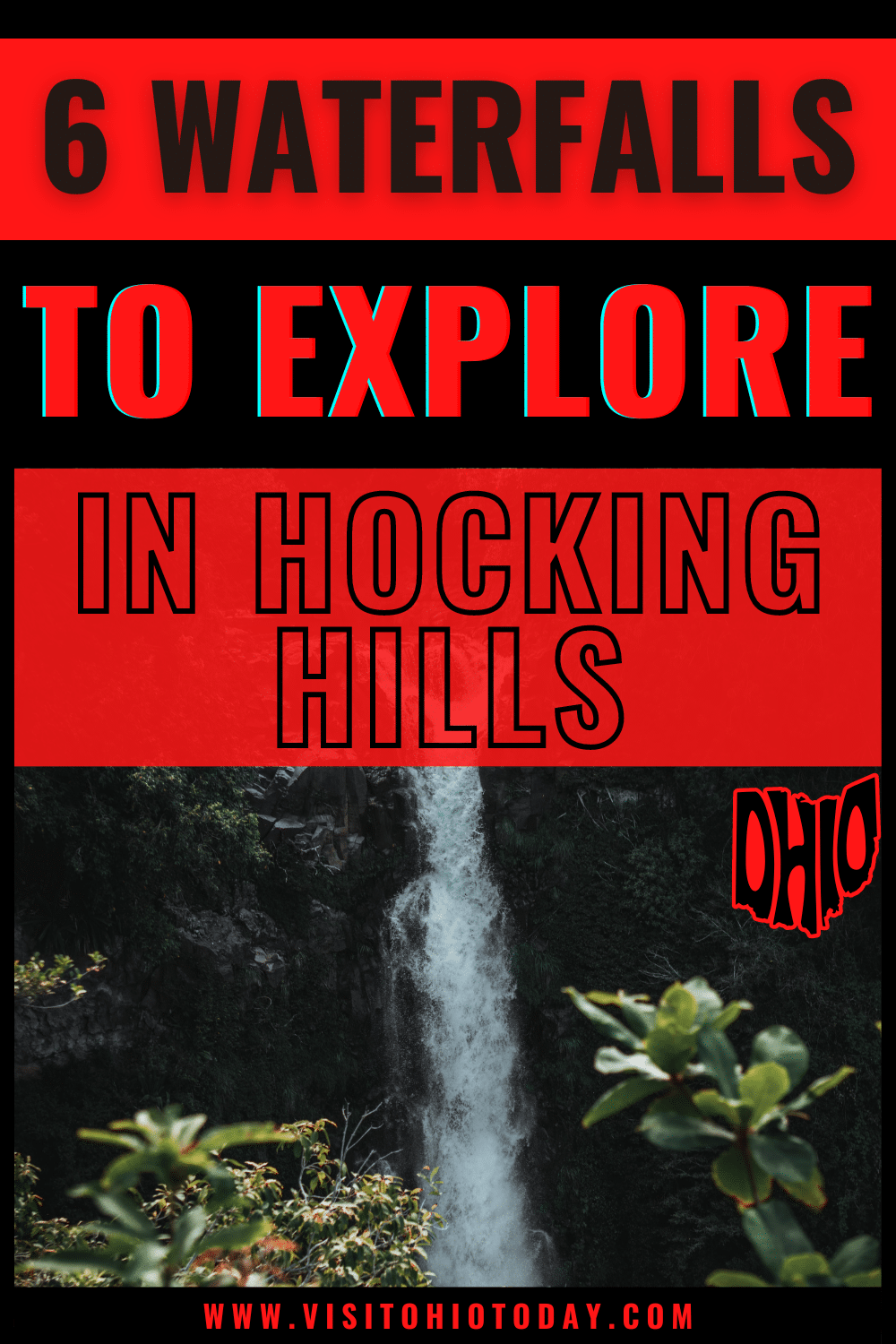 Map of Hocking Hills Waterfalls
Cedar Falls (Hocking Hills Waterfalls)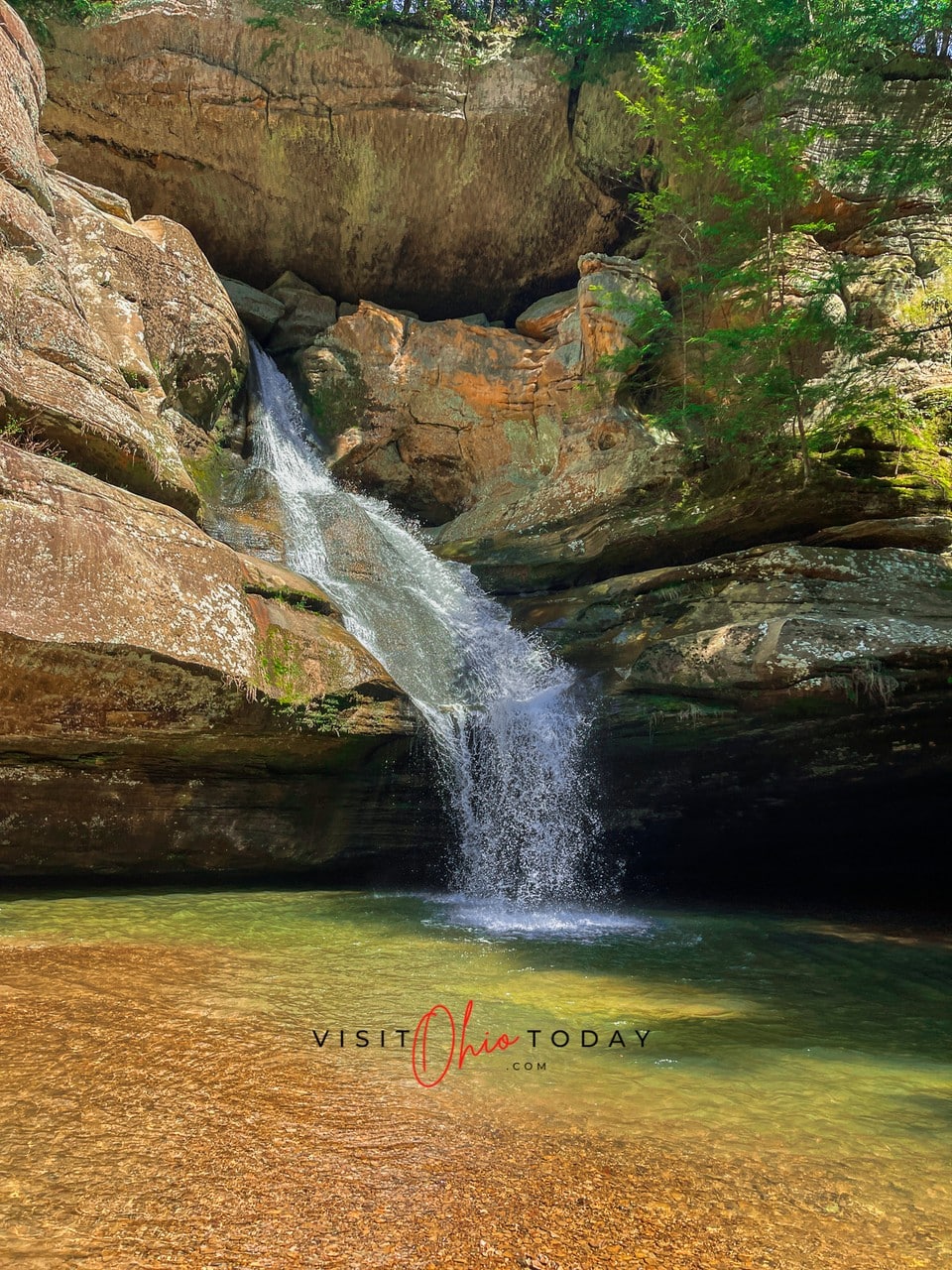 This is one of the most photographed waterfalls in the state of Ohio. Cedar Falls also pumps out the most amount of water in terms of volume. The one thing about Cedar falls is that it can be quite deceiving as it looks a lot different in person than it does in photographs.
The waterfall measures over 50 feet in height from the top down to the bottom. The water slides down and splits in the middle and then meets up again at the bottom into a pool. This waterfall also has a beach at the bottom as well, so this is the perfect place to relax with a picnic and admire this natural beauty.
Check out our article about Cedar Falls!
Cantwell Cliffs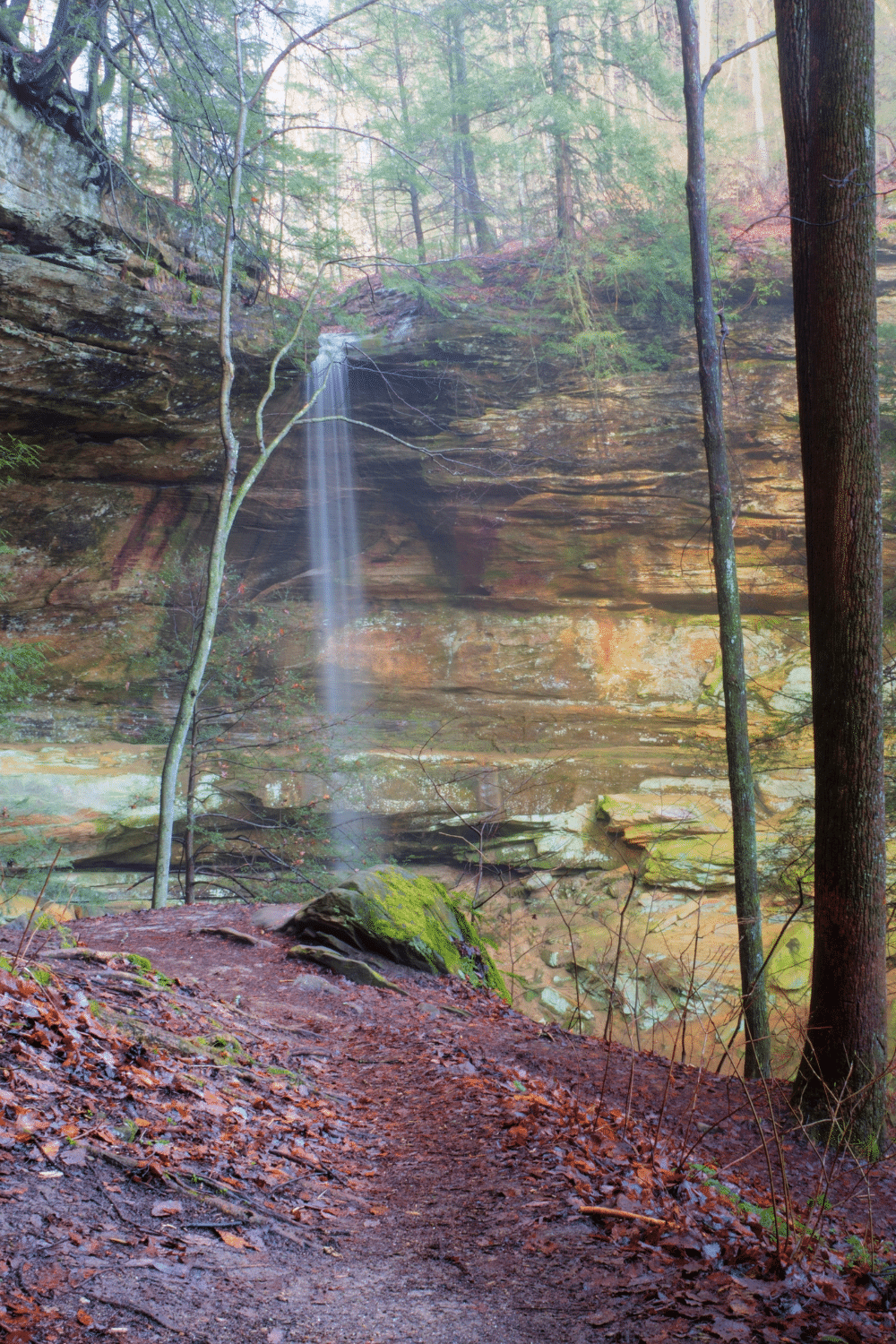 If you are after a trail and waterfall that is remote and out of the way, then Cantwell Cliffs are the place for you. It must be advised that this trail to the waterfall is not for the fainthearted as it is a bit of a hike. Having said that though, it is worth it as this is a really lovely waterfall and is so secluded.
The Cantwell Cliffs are quite tall and stand at over 140 feet, so this waterfall is quite tall. This is a real treat for someone who wants to get away from the hustle and bustle of life.
Check out our article about Cantwell Cliffs!
Conkle's Hollow (Hocking Hills Waterfalls)
Conkle's Hollow is a fantastic place to visit and the waterfall is a gentle cascading one. It is located at the edge of what is believed to be the deepest gorge in Ohio. Conkle's Hollow Falls falls at a height of 25 feet and it falls quite gently most of the time. The waterfall does dry up in the summer months, so it is best to visit this waterfall after a period of sustained rain.
Check out our article about Conkles Hollow!
Ash Cave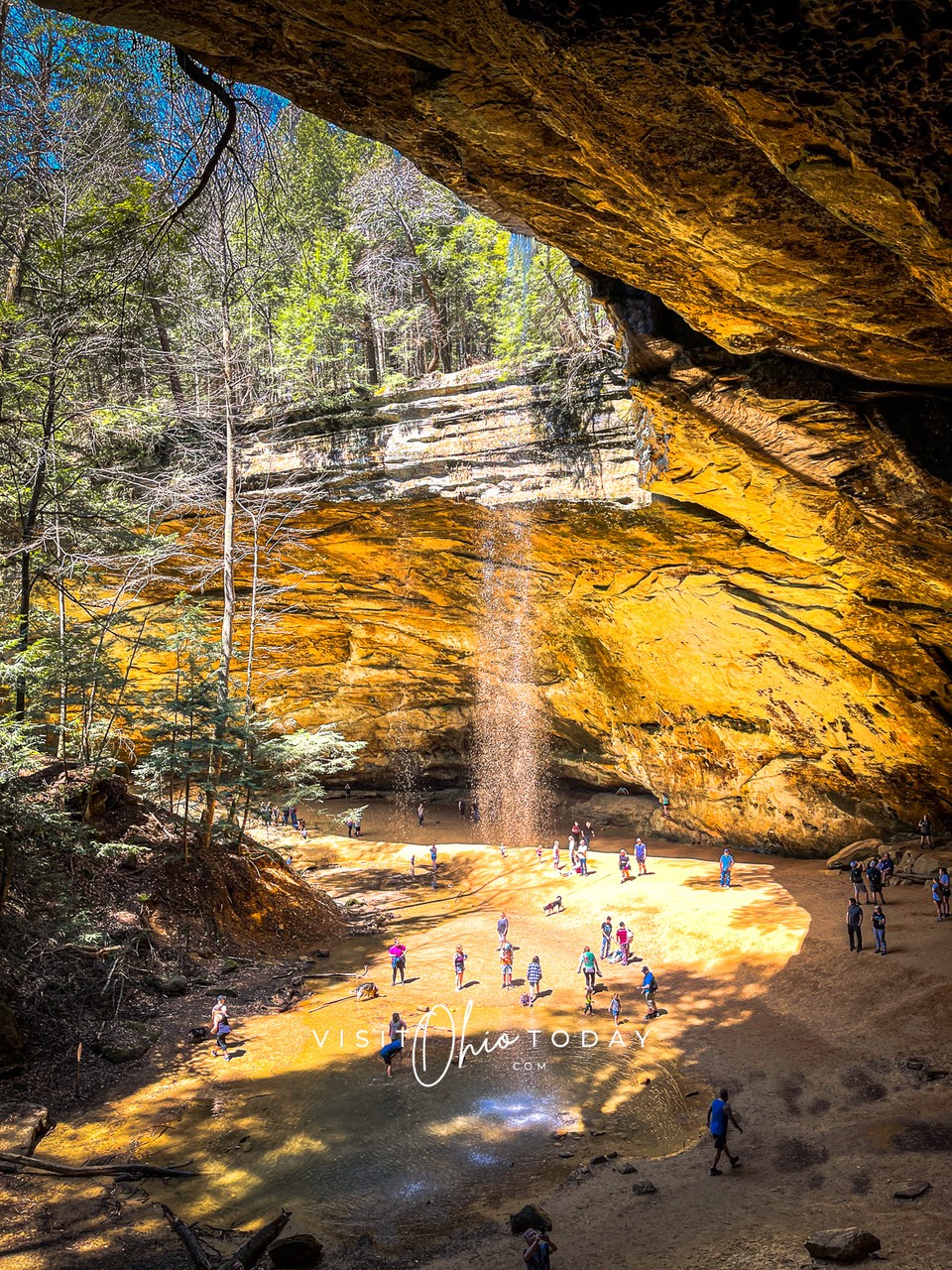 These Falls are best seen in the spring after the snow of winter has melted away. In fact, the best time to visit is around March and April as this is when the waterfall is at its best. In the wintertime, when the temperatures are sub-zero, the waterfall will freeze over and turns into a large chunk of ice.
This waterfall is one of the nicest in Hocking Hills and it falls at a height of around 90 feet. The cave itself is stunning and the waterfall really does complement it really well.
Check out our article about Ash Cave!
Address: 27291 State Route 56, South Bloomingville, OH 43152
Old Man's Cave (Hocking Hills Waterfalls)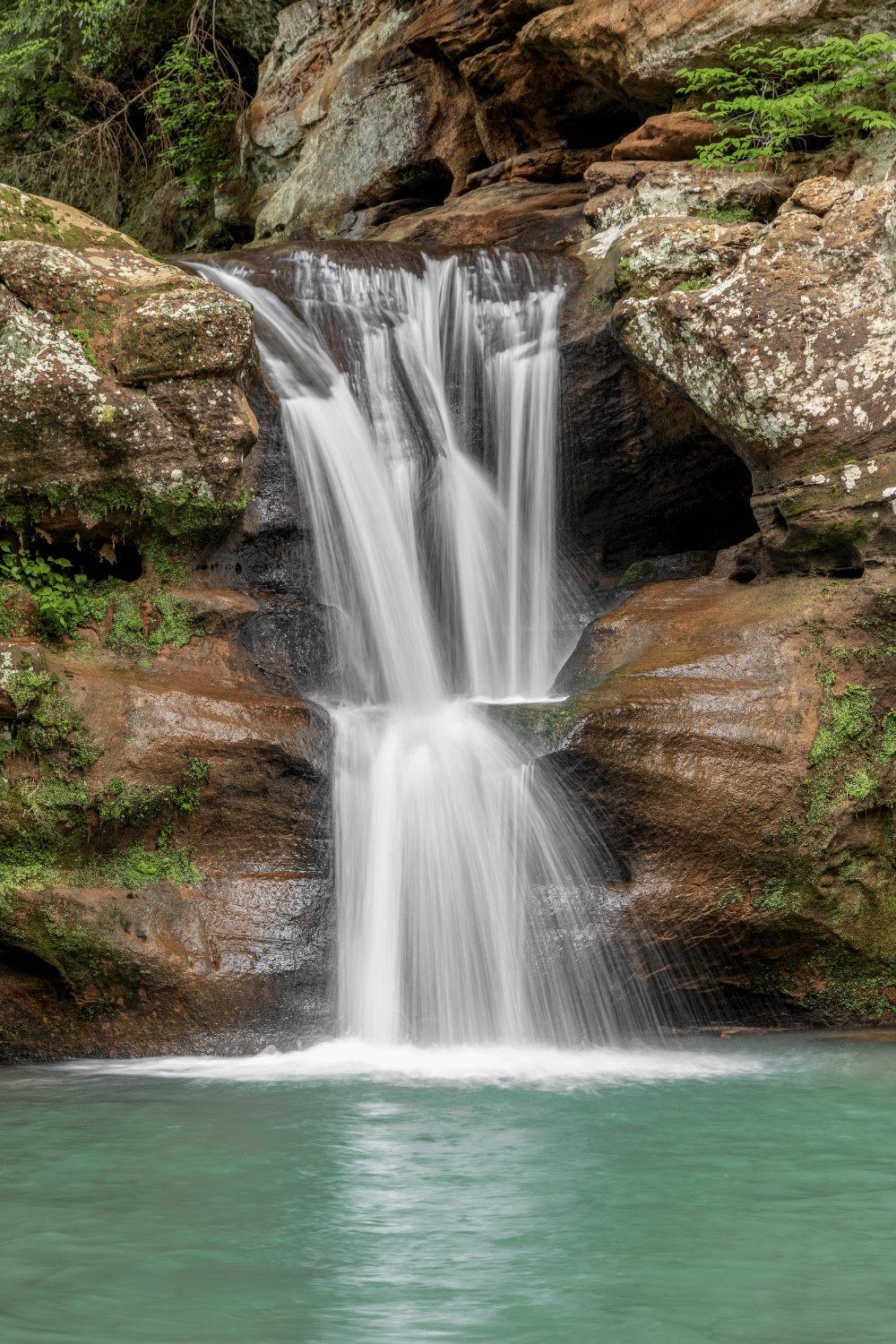 The waterfall at Old Man's Cave is very popular with not only the local population but visitors from out of state as well. This waterfall is set on the Old Man's Cave trail and it receives millions of visitors a year. The waterfall is downstream from the upper falls and it slides down a rockface and drops down into the creek below, passing through the Devil's Bathtub
This waterfall is between 20-30 feet in height and is very scenic. It also has the added attraction of not being quite as busy as the upstream.
Check out our articles about Old Man's Cave and Devil's Bathtub!
Rockbridge Falls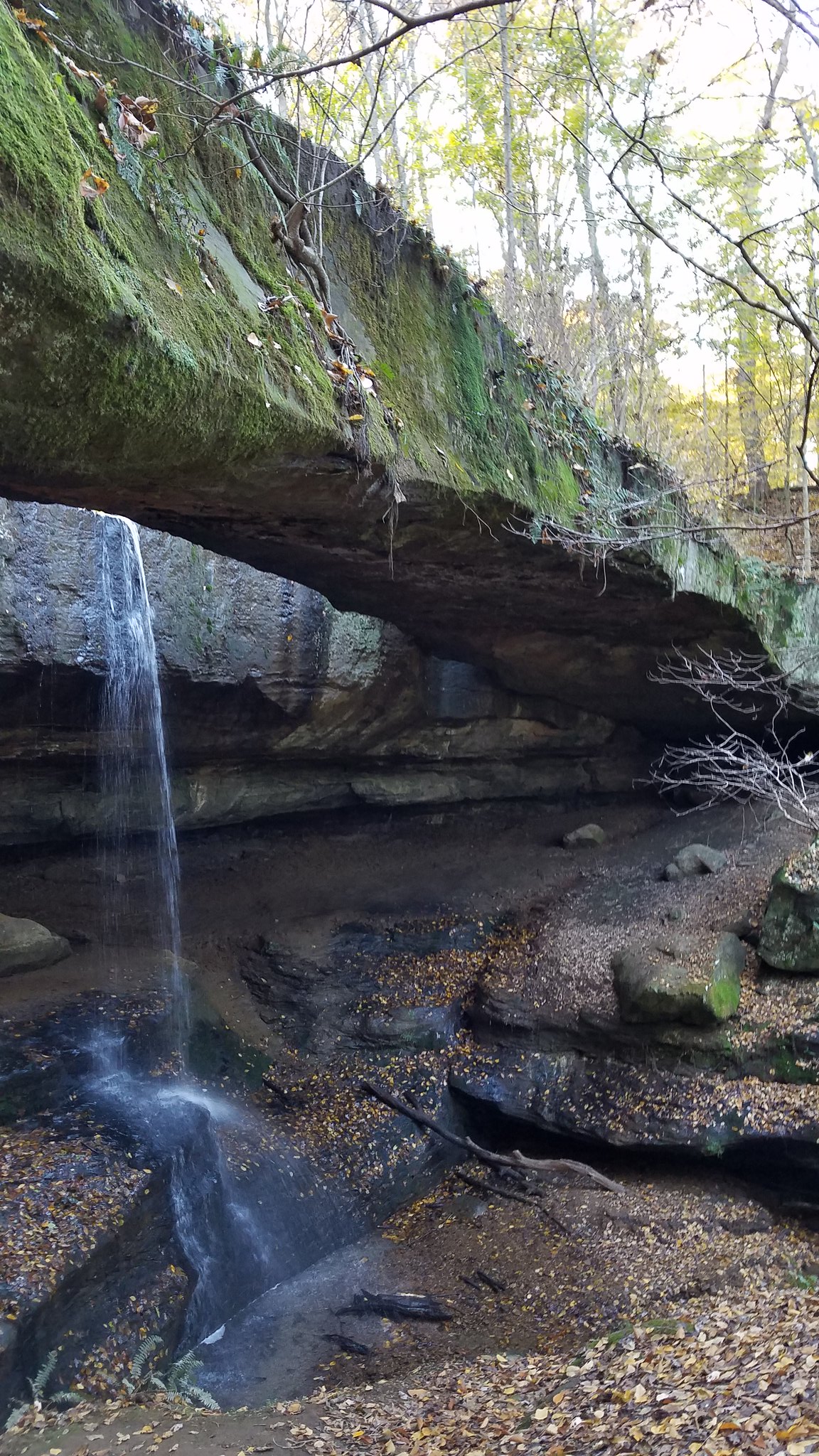 Image credit: Dan Keck on Flickr
This waterfall flows over a natural bridge and this is why it has got the name, Rockbridge Falls. Whilst this isn't the heaviest flowing waterfall in Hocking Hills, it is a wonderful waterfall to visit as it is very photogenic. This is a small waterfall, but due to the stunning area, it is a favorite with many people.
It is advised that to see it at its best, the best time of the year will be to come in April after the snows of winter have melted and there has been some rain. The natural bridge is quite long and many people have walked over the bridge over the years.
Check out our article about Rockbridge!
Address: 11475 Dalton Road, Rockbridge, OH 43149
Let's Visit Hocking Hills Waterfalls!
Walking and waterfalls go hand in hand! Have you checked out our 7 major hiking areas of Hocking Hills, yet? While you're exploring, you may be lucky enough to spot some of the beautiful animals that also call Ohio their home!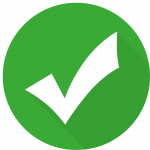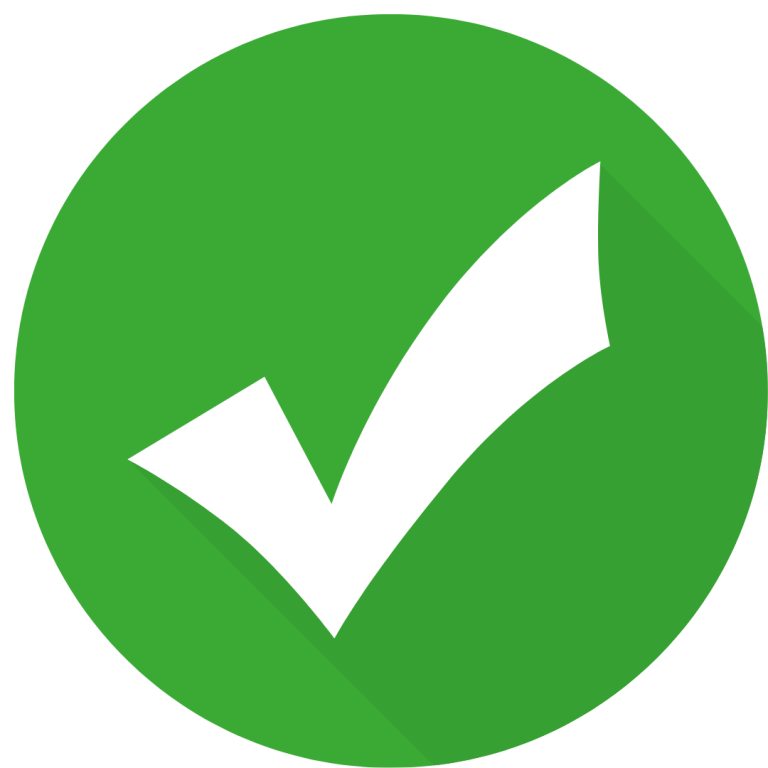 Hello! We have done our very best to ensure that the accuracy of events, hours, addresses, etc are up to date. Please know that information can change due to weather, updated health and safety challenges, etc. If you find incorrect information, please send us an email and we can get it updated.
To be updated and stay connected, subscribe to our newsletter.